Sharing Services Inc. (SHRV) Focused on Revolution


Post# of 134
Posted On: 03/04/2019 3:50:40 PM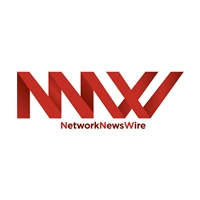 Sharing Services Inc. (SHRV) Focused on Revolutionizing the Direct Selling Industry through Continued Mentorship of Targeted Subsidiaries

- Sharing Services offers multiple services aimed at promoting the growth of subsidiary companies in the direct selling industry
- One such subsidiary, Elepreneurs, has grown since its initial launch in December 2017 to over 150,000 customers
- Elepreneurs maintains a loyal customer base through its unique products that deliver results
Sharing Services Inc. (OTCQB: SHRV), a diversified holdings company focused on reshaping the way modern entrepreneurs succeed, offers over 25 years of leadership in the direct selling industry. The company employs a dynamic business model which focuses on mentorship of subsidiary companies. Sharing Services specializes in offering management, buying power, merchant processing, manufacturing and administrative services, enabling mentee companies to develop and expand.
Sharing Services focuses on companies operating in the direct selling industry. These companies either sell products directly to consumers or offer services in various fields, including health and wellness, energy, technology, insurance services, training, media and travel benefits. By having a vested interest in the continued success of several direct selling companies, Sharing Services (http://nnw.fm/cXW89) aims to "revolutionize the model in the direct selling industry."
One of Sharing Services' popular brands is Elevacity Global (http://nnw.fm/1iY6S), which is focused on elevating consumers' "health, wealth, and happiness through patented and powerful nutritional consumer products." Customers have grown to trust Elevacity for its unique products that deliver results. One such supplement is Xanthomax (http://nnw.fm/Oa1eX), a best-selling product and "powerful antioxidant that assists in elevating mood." The brand also offers products to enhance sleep and energy for consumers.
Another branch of Sharing Services' success is Elepreneurs LLC, a wholly owned subsidiary of the company. Elepreneurs has seen vigorous success since it was launched in December 2017 and currently services over 150,000 customers throughout the United States. Its Elepreneurs, also known as independent contractors, share the company's line of Elevacity products with others, seeing part-time profits individually and enticing fans of the Elevacity product line to join the Elepreneurs team as well.
Sharing Services has structured Elepreneurs to contract with other companies, utilizing the direct selling model to promote and sell products. In a recent news release, Robert Oblon, founder and CEO of Elepreneurs, discussed how the Elevacity line has attracted a diverse group of individuals to the entrepreneurial business model (http://nnw.fm/IuCx5). "We saw that people were sharing their experiences with our Elevacity products, and many customers became interested in selling the products," he stated. "As a result, we have attracted people from various backgrounds who are building their own home-based businesses."
For more information, visit the company's website at www.SHRVInc.com
Please see full disclaimers on the NetworkNewsWire website applicable to all content provided by NNW, wherever published or re-published:
http://NNW.fm/Disclaimer

(0)

(0)
Sharing Services Inc (SHRG) Stock Research Links



---