Joe may be down and out at the moment, but I have


Post# of 15050
Posted On: 03/01/2019 7:36:17 PM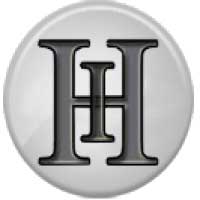 Joe may be down and out at the moment, but I have to share with you guys because this fucktard IGLOW continues to post PMs on IHUB thinking I'll pay them a cent to respond to this idiot.
I have no idea why he continues to boast or obsess over us and use me as a vessel for his angst, but I'll throw up a few of his more base attacks. If Shawn weren't pissed before, maybe he should read these.
I only hope that Joe does come back someday just to screw that scumbag over.
Here's IGlows true intellectual discourse. Talk about a narcissistic douche bag
Quote:

---

I really fucked up the HJOE scam - I was in your head along with the idiot Adamson - to bad you had to run and hide - I was having fun eviscerating you and the other HJOE clowns.

I will be certain to research another scam you are investing in - you really need to learn how to trade not invest in garbage like HJOE.


---
Quote:

---

Damn, you are obsessed with me after I kicked your ass on HJOE and made the idiot Adamson my old lady.

The foolish investors that believed the HJOE hype lost their ass.

What a bunch of clowns - it is amusing you are so obsessed with me.

You might be the worst penny stock investor I have encountered - you just aren't very bright. LMAO!

The I-Glow

---
Quote:

---

There isn't any need to post much about HJOE - but I do enjoy reading the lunacy at iHang - the HJOE board is consumed with bashers that is all they talk about - there is some idiot BUMPERCARS that spends his entire day on several boards talking about bashers. He hasn't made one cogent post - he is about as bad as Adamson (HangoverJoeFan - I can tell by the 5th grade writing style and spelling)

The Gestapo tactics you use the censor any information that isn't the bluesky smoke blowing up your dresses on iHang makes the board unreadable - there isn't any intellectual discourse - just mind numbing pumping by the little daisy chain gang and obsessed with iHub. iHub kicked your ass and you ran like a little girl!

You let Adamson post - and his posts are unreadable.

But, the good guys Won - you and the others got your asses kick - the only Pig that was roasted was the Veal/Adamson and the simple minded investors who believed the Adamson nonsense.

I am really happy you and the other lost your investments - as the real DD was virtuous and victorious once again.

Damn, I kicked your ass on BMXC and also PDXP - you can't pick a winner. LMFAO!!!

You and your other little goofball friends have a great time in the daisy chain!

---

(0)

(0)
Hangover Joe's Holding Corporation (HJOE) Stock Research Links



---