Sunstock, Inc. $SSOK Contracts with Flashmoni to a


Post# of 37
Posted On: 02/21/2019 11:55:25 AM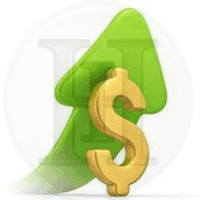 Sunstock, Inc. $SSOK Contracts with Flashmoni to assist on $10M Capital Raise and ICO
SACRAMENTO, CA, December 12, 2018- Sunstock, Inc. (SSOK: OTCMARKETS) announces hiring Flashmoni for assistance on a $10,000,000 capital raise.

Flashmoni provides strategic and operational leadership and ICO (Initial Coin Offering) fundraising opportunities. Management at SSOK believes Flashmoni's expertise can assist with the Company's ICO capital raise objectives.

Sunstock anticipates a successful $10M capital raise utilizing the funds for the Company's "Triple 8" ICO, a cybercurrency backed in precious metals. "Triple 8's" blockchain technology introduces a money system which is valid, transparent, and accountable. One "Triple 8" token equals one gram of each precious metal or combination of precious metals.

Management believes Flashmoni through its vast domestic and international contacts can help SSOK reach the $10M raised in a combination of Fiat dollars, BTC-Bitcoin, and ETH-Ethrium cryptos.

"Triple 8's" ICO allows furthering the tokenization of precious metals into a blockchain. The launch of "Triple 8" as an asset-back cryptocurrency, tied to gold, silver, and platinum bullion provides real-world value, not seen since the loss of the U.S. dollar monetary gold standard.

SSOK expects that certain percentages of monies raised to advance the further developments of its innovative technologies, such as "IoT Smart Vaults" for storing assets, RFID tags, smart cameras, and smart scales. Such devices can track logistics into the blockchain in real-time, creating verifiable sourcing and authenticity of assets.

SSOK's Management will provide updated information accordingly on its pending "Triple 8" ICO and capital raise objective, $10M.

For further information about this release contact, Mr. Jason Chang, CEO, #916-860-9622 and email: enquiry@sunstockinc.com, www.sunstockinc.com www.triple888.io

Safe Harbor Statement

Certain statements contained in this press release may be construed as "forward-looking statements" as defined in the Private Securities Litigation Reform Act of 1995 (the "Act"). The words "estimate," "project," "intends," "expects," "anticipates," "believes" and similar expressions are intended to identify forward-looking statements. Such forward-looking statements are made based on management's beliefs, as well as assumptions made by, and information currently available to, management under the "safe-harbor" provisions of the Act. These statements are subject to certain risks and uncertainties that may cause actual results to differ materially from those projected by these statements. These risks and uncertainties include, without limitation, our history of losses and limited revenue, our ability to develop new products and evolve existing ones. For a complete description of these and other risk factors that may affect the future performance of Sunstock, Inc., see "Risk Factors" in the filings with the Securities and Exchange Commission. Readers are cautioned not to place undue reliance on these forward-looking statements, which speak only as of the date made. The Company also undertakes no obligation to disclose any revision to these forward-looking statements to reflect events or circumstances after the date made or to reflect the occurrence of unanticipated events.



(0)

(0)
Sunstock, Inc. (SSOK) Stock Research Links



---
FOLLOW ME
@STAYHIGHSTOCKS