$RIBT 2019 revenue increase projections


Post# of 18790
Posted On: 02/13/2019 9:12:06 PM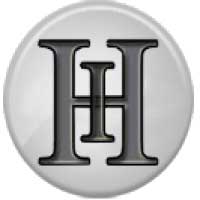 $RIBT 2019 revenue increase projections using today's SEC filing.
RIBT 2019 revenues estimates 15M for the RIBT side, and in 2018 Golden Ridge had 13.7M for 9 months ending October 2018. Assuming GR has a bigger quarter in Q4 full year 2018 at , call it 19.2 M and a a combined total of 34.2M for 2019 . Rystrom is calling for total 2019 at 40 to 45M. That translates to an increase of revenues of 5.8 million or 17%. That is assuming Golden Ridge does the same in 2019 as in 2018. If we reach Rystrom's 45M possibility, RIBT gets a 31% gain.
So, Rystrom is figuring in a nice sales gain. I can guess the bottleneck problems at Golden Ridge he eluded to might get RIBT to $45M for 2019. I got to guess that those figures were with what was known in mid November. Hopefully even more new business has been lined up. I feel part of John Short's problems of not meeting guidance was that he might not have factored in lost customers. I hope Rystrom factors in some lost customers. I also hope Rystrom will be a CEO who under promises and over performs.
The big thought, if a new big customers contract is signed and that is not factored in to Rystrom's estimates yet, hello $10 stock or more, just saying
.
filing>>>
https://www.sec.gov/Archives/edgar/data/10635...ex99_2.htm
Guidance in here>>>
https://ih.advfn.com/stock-market/NASDAQ/rice...nancial-re
Thoughts or comments?

(1)

(0)
---