Breaking News: just received Federal


Post# of 51326
Posted On: 02/13/2019 12:36:38 PM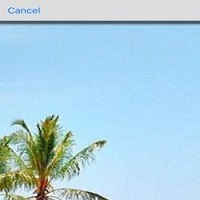 Breaking News: just received Federal Circuit Court's decisions ... no SFOR ... Awesome

(4)

(1)



Strikeforce Technologies, Inc. (SFOR) Stock Message Board Recent Posts
gimli: https://cointelegraph.com/news/us-payment-giant-visa-seeks-crypto-and-blockchain-talent-for-tech-pro

CyberC: Got family and friends buying more shares at this ridiculously low price!

undervaluedstocks: https://mobile.twitter.com/Cryptoairdropa2/status/1107776223780966400

undervaluedstocks: Good afternoon $SFOR!

meta4kly: Picked up more shares also today!

Optimistic Trader: I'm picking up on the dips here too.

Furgi: I picked up another 750k last Friday with the tax return and now I wish I had more powder! Hard to f

baldeagle1: Accumulation continues, with heavy bid support on the cheap, leading the way! :)

gimli: For those interested..... Scott McKeown webinar today https://www.patentspostgrant.com/pli-webina

---
CyberC

Now Available, BlockSafe's

Crypto Defender for Desktops and Mobile

! The first and only crypto wallet protection is here! Don't become a victim of Crypto thief, get it today! https://cyberidguard.com/shop/encryption/bloc...er-5-pack/

Learn too how CryptoDefender for Desktop's and Mobile's works at: CyberIDGuard.com https://cyberidguard.com/

My comments are only my opinion and are not to be used for investment advice. Please conduct your own due diligence before choosing to buy or sell any stock.