News Flash..Update on Rocky Mountain


Post# of 53294
Posted On: 02/13/2019 10:39:36 AM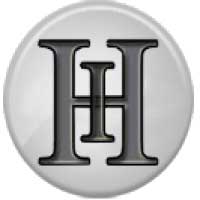 News Flash..Update on Rocky Mountain High Brand.

Facts:

(1) My dream in summer 2014, is coming True where I saw the product selling in Grocery stores.

(2) RMHB survives Jerry / Lily Lee corruption., on February 4, 2019, the District Court for Dallas County, Texas, entered a Default Judgment against Jerry, Lily Li and LSW Holdings, LLC.

(3) Executive Management Team worked countless hours to: (1), establish a five-year co-packing agreement with Optimus Fulfill, LLC., (2), created and executed a Second Amendment to the Master Manufacturing Agreement with CBD Life S.A. DE C.V. and modifies agreed upon purchase requirements for the remainder of 2019.  All remaining purchase requirements should be finalized by the end of April 2019.

(4) Hired Doug Gillen with extensive retail distribution experience that will be valuable as we relaunch our products into the retail distribution network in 2019."

Executive Management Team Way-ahead:

(1) In discussions with CBD Life on their plans to launch Rocket High, California Lemonade, and California Black Tea in the United States."

(2) In discussions with Mexico Liquor Company on their plans to launch Rocket High, California Lemonade, and California Black Tea "Global", along with their new Beverage to mix with Tequila.

Investors Concerns:

(1) Total/Outstanding Shares.

(2) Hold Executive Management Team accountable to Cancel / decrease total/outstanding shares.

(25)

(0)



Rocky Mountain High Brands, Inc. (RMHB) Stock Message Board Recent Posts
Dan0fx: I'm refreshing every 5 min lol We all want that podcast tonight!

bjd: Well all right! That's what I wanted to here! Thanks for the update sir!

adirondackhi: A podcast will be recorded TODAY! Not sure if it'll air today or tomorrow, but it's purpose will of

jcr53: Robinsons1, thanks for the HEADS UP!!! I need to get the popcorn were out, might even invite some pe

robinsonst1: I asked Paul when we might hear about Friday's meeting. His reply was very simple: "Expect Mr. W

robinsonst1: Trailrunner, In addition to reading the last two weeks of posts, watch the podcast pinned to the

iToby1: Let's hear some news on Friday's meeting!

little lou: Read the last 2 weeks of posts here in the forum and you should become excited.

adirondackhi: My limited edition gummies should arrive tomorrow. I'll leave a review here and in a HEMPd site cust

trailrunner: Hi everyone! This is my first time checking the board in probably a year. I've been watching the sto




---