A little teaser I left for the


Post# of 53297
Posted On: 02/11/2019 8:26:46 PM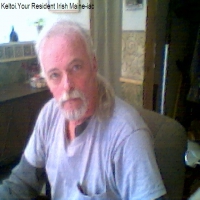 A little teaser I left for the "swamp dwellers".
keltoi Monday, 02/11/19 08:24:33 PM
Re: None 0
Post #
256124
of 256124
For all the YO-YO's here who can't seem to grasp the proper interpretation of the English language regarding the advanced talks with "various"Pharmas",,,,,,,,,
WE'RE IN A BIDDING WAR!!!!!!!!!!!!!!!!!!!!!!!!!!!!!!!!!!!!!!!!!!!!!!!!!!!!
So,,,,,,,,gird yer loins and grab yer scrotums,Duds and Pros alike because yer about to get F'd without the vaseline.Couldn't happen to a "nicer bunch" of a-h'ls.Orange will definately be yer colors down the road too.
Best thing to do in lock-up is stand with yer backs to the corner and keep yer mouths shut.
Kelt

(7)

(0)
---