DUO PUSH Read about our soon to


Post# of 49868
Posted On: 02/11/2019 9:57:26 AM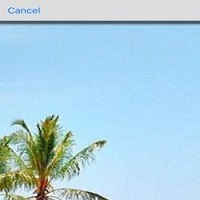 DUO PUSH
Read about our soon to be Channel Partner ...
Duo Security is now a part of Cisco
Secure Two-Factor Authentication
Duo Push lets you quickly approve login requests via your smartphone and smartwatch using the Duo Mobile app. Just tap "Approve" and you're in.
We strongly recommend using Duo Push as your second factor, a more secure method that can protect against man-in-the-middle (MITM) attacks. Duo Push is resilient against credential-stealing attacks, including bypasses of one-time passwords.
Learn More About Duo Push
Two-Factor Authentication Evaluation Guide
In this guide, you will learn how to evaluate a solution based on:
Security - Does your solution reduce risks, and can it provide visibility into your environment?
Strategic Business Initiatives - Does your solution support cloud, mobile and BYOD initiatives? And can it fulfill compliance?
Total Cost of Ownership (TCO) - Does your solution provide more upfront value, or more hidden costs?
Resources Required - Determine what kind of resources it'll take to deploy and provision your users.
Modern two-factor solutions have evolved to support new, complex technology models that change how we use data, including cloud computing and BYOD (Bring Your Own Device).
Two-factor authentication — there are so many different solutions, authentication methods, integration issues, and new security concerns cropping up in the market. With such a large diversity of vendors, it's easy for IT security decision-makers to get confused about which solution is right for their organization.
This guide walks through some of the key areas of differentiation between two-factor authentication solutions and provides some concrete criteria for evaluating technologies and vendors.
Download our free guide today for a deep-dive into evaluating a modern two-factor authentication solution that can meet your organization's security needs.

98% of customers recommend Duo

14,000+ Paying customers in 100 countries

Employees 700+

Net Promoter Score 68

500 Million Authentications monthly


(10)

(0)
---
CyberC

Now Available, BlockSafe's

Crypto Defender for Desktops and Mobile

! The first and only crypto wallet protection is here! Don't become a victim of Crypto thief, get it today! https://cyberidguard.com/shop/encryption/bloc...er-5-pack/

Learn too how CryptoDefender for Desktop's and Mobile's works at: CyberIDGuard.com https://cyberidguard.com/

My comments are only my opinion and are not to be used for investment advice. Please conduct your own due diligence before choosing to buy or sell any stock.