Exactly!! There's a lot more to


Post# of 52523
Posted On: 02/10/2019 11:58:39 AM
Exactly!! There's a lot more to the Monster Beverage story. Look closely. The actual price, if you were to reverse the price reductions caused by each of the 4
forward splits
(the 4th, in succession, was a 1 for 1), would be WAY higher than it is currently. The value of your portfolio, if you had held most of your shares over that approximately 12 year period, would be
staggering
!
The first was a 2 for 1 on August 9th, 2005, the 2nd was a whopping 4 for 1 on July 10th, 2006, the third was another 2 for 1 on February 16th, 2012, the 4th was a 1 for 1 (not sure why), the 5th and last was a 3 for 1 on Nov 16th, 2016. WOW!! You can see these forward splits on this chart. Each forward split is represented by a small box on the price line.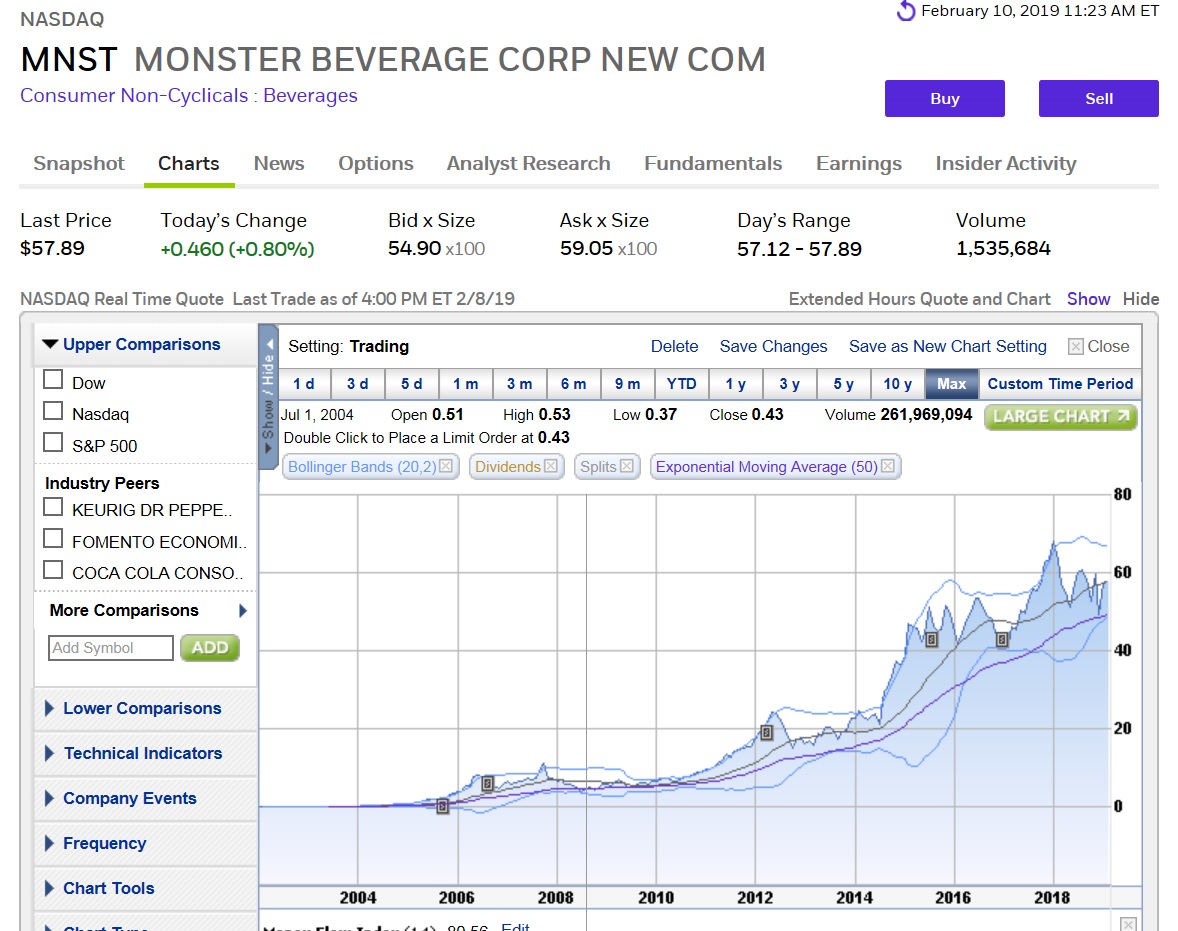 They have a limited portfolio of products compared to Rocky, and yet, because they got into a fresh, untapped market at the right time just as
we're
doing right now, they quickly rose to a 31.9 billion dollar market capitalization by 2012 and are currently at about 31.8 billion. INCREDIBLE, and most importantly,
IT'S ENTIRELY REPEATABLE
in a market forecast to be as lucrative as the CBD/cannabis market has been. That forecast is already coming true and even surpassing original estimates.

(15)

(1)
---