I posted something on the other board because I ha


Post# of 2007
Posted On: 02/07/2019 10:06:38 AM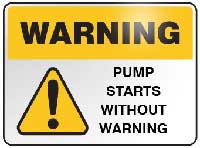 I posted something on the other board because I have been through a really annoying certificate issue with a vendor that couldn't care less that we were down. I've debated whether or not I was really defending Mr. Foley on that. Honestly, since I have experience with something like that, I kind of sympathized a bit from a technical aspect. So from a tech point of view, I totally understood.

However, the more I think about this, the more I get frustrated with the fact that he had time to come onto that board to make some snarky response to people saying it was all over, but he can't bother giving an update on financing or any of the other questions. Of course, we all know why that is; he has no information to give us, and who knows if any of it was true. It's like the NP-1s that were supposedly on the way from China. Did they really exist? Did this financing really exist?

Unfortunately all this continued promising and not-responding and potentially lying is just proving the exact thing my wife has said; he's not a person to be trusted, and he seems to be proving that over and over again. This financing thing is just another layer on top of the crap cake that we've been eating for years now. I was really hoping to prove her wrong and some day make some of that money back, but every day we continue to be uninformed from the company or outright lied to, it becomes more and more likely that she's right.

(0)

(0)
---