$IDVV's CBD Winery subsidiary announced


Post# of 76511
Posted On: 02/07/2019 10:04:14 AM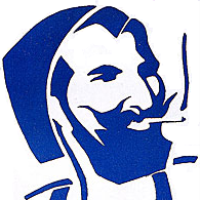 $IDVV's CBD Winery subsidiary announced that it has received a purchase order for 100 cases of it's CBD infused alcohol free wine.
Terms of the purchase order state that the customer will purchase 100 cases at wholesale with the intention of selling in the state of California. Each case contains 12 bottles and has a Suggested Retail Price of $59.00 per bottle. International Endeavors plans to expand production of CBD Winery in the Temecula Valley Wine Country. CBD Winery is currently seeking additional suppliers of alcohol free wine to meet the demand of its CBD wine product.
The passage of the 2018 Farm Bill has legalized hemp and according to company council has paved the way for CBD infused alcohol free wine beverages. The wine is an alcohol free red wine produced in Temecula Valley and infused with THC free CBD.
Company spokesman Barry Smith stated, "The Company has been formulating a plan to bring CBD to market using alcohol free wine as the delivery vehicle. The company plans to scale operations to keep up with the surging demand for the CBD Winery brand. Currently CBD Winery is able to produce approximately 500 cases per quarter using in house product and will be working with various California wine growers to support excess demand. International Endeavors Corporation is very excited at initial demand of the product. We expect more product to be available in the coming weeks."
With the launch of CBD Winery, International Endeavors Corp (IDVV) has entered spaces being pursued by companies such as Canopy Growth (CGC) and Constellation Brands (STZ). During Constellation's conference call, an analyst asked whether the company or Canopy might handle the potential sale of CBD beverages if the 2018 Farm Bill passed. In response, CEO Rob Sands said: "The answer is both."
Recently, Coca-Cola (KO) stated it was "closely watching" the growth of CBD as an ingredient in wellness-themed drinks. PepsiCo (PEP) said it had "no plans at this point" to pursue CBD drinks but would look "very critically" at the space.
Molson Coors (TAP) in August said its Canadian business would partner with a Canadian cannabis company to test out cannabis-based beverages. Other big alcohol companies claim they're watching the cannabis industry closely.
What is CBD Infused Wine
Cannabidiol (CBD) is one of the most prevalent chemical compounds in the cannabis plant. Unlike the more widely known molecule, tetrahydrocannabinol (THC), CBD is completely non-psychoactive.
Users of CBD do not expect to get "high" off of this organic chemical, however, CBD is all relaxation without intoxication.
While CBD still has an effect on your body, consuming CBD by itself isn't going to send you on the cerebral adventure associated with THC. For decades, medical professionals and the general public overlooked CBD because psychoactive cannabis took center stage.
In more recent times however, the medical potential of CBD has taken cannabis to mainstream audiences. Preclinical trials over the past four decades have found that the cannabinoid shows promise as an:
Anti-inflammatory
Antioxidant
Neuroprotectant
Anxiolytic
Antidepressant
Anti-psychotic
CBD is often used by patients in the form of an oil. Patients with more chronic conditions such as cancer and epilepsy often use medical cannabis oil extracted from high-CBD varieties of cannabis.
When infused in a high quality wine such as the product IEC is bringing to market the experience is one of a kind.
About CBD Winery
CBD Winery is a boutique winery based out of the Temecula Valley Wine Country that focuses on the production of CBD infused wine. For more information including pricing please visit
http://cbdwinery.com
https://finance.yahoo.com/news/cbd-winery-ann...00752.html

(0)

(0)
---