$EVSVD Alert ! News - February


Post# of 76511
Posted On: 02/07/2019 8:52:13 AM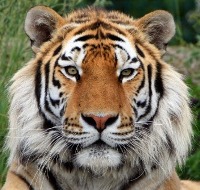 $EVSVD Alert ! News - February 7. Enviro-Serv, Inc. Announces Plans to Farm Hemp in Wisconsin in 2019 and Attendance at Upcoming Midwest Central US Hemp Expo in Rochester, MN.
https://finance.yahoo.com/news/enviro-serv-in...00317.html
---
The top traders in the OTC who trade $EVSVD continuously and also know how to trade successfully through a reverse split grabbed the bottom price shares - .0002/.0003 then - .4000/.6000 now - on January 14 before the successful r/s and since.
They now control 30% of the cheapest shares having bought from those that panicked or were duped by iHub nonsense and sold from .0007 entry and above.
That will have made EVSVD much thinner to the upside as there had previously been a one tick flip block at .0008 then / 1.6000 now.
Also it has already had a huge share reduction - now only 1,798K available to retail - with further reductions ahead already announced.
If interested, see my analysis here:
https://investorshangout.com/post/view?id=5335762

(0)

(0)
---
"Per Ardua Ad Astra" - "Through Adversity To The Stars"

A very apposite motto for those who trade successfully in the OTC market..

All posts are my opinion - trade at your own risk.