Rocky Mountain High Brands Announces


Post# of 52523
Posted On: 02/07/2019 7:39:19 AM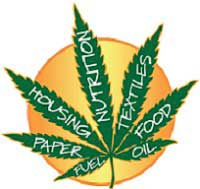 Rocky Mountain High Brands Announces Doug Gillen Joins Company as Vice President of Sales

DALLAS, February 7, 2019, (GLOBE NEWSWIRE) --
Rocky Mountain High Brands, Inc. (OTCQB: RMHB), a fully reporting lifestyle brand management company specializing in high-quality health and wellness products, announced today that Doug Gillen has joined the Company as Vice President of Sales.
Mr. Gillen has over twenty-six years of distribution experience. Over twenty years of that experience is with Republic National Distributing Company ("RNDC"), the second largest wine and spirits distributor in the United States. He served in various key roles, each with increased responsibility.
Mr. Gillen's major accomplishments included:
· Gallo Trained – intensive, exclusive Gallo sales training program
· Retail Sales Manager - Serviced over 3,000 major retail accounts
· On-Premise Wine Sales Manager - Serviced over 1,500 hospitality accounts
· VP of Marketing - Texas, built marketing department that produced record profits for RNDC Texas, and extended the same model to four other states in the region, which led to his promotion of Regional VP of Marketing over five states.
Michael Welch, President and Chief Executive Officer of Rocky Mountain High Brands, Inc., stated, "We are thrilled to have Doug Gillen join our Executive Management Team. Mr. Gillen's extensive retail distribution experience and contacts will be extremely valuable to our Company as we relaunch our products into the retail distribution network in 2019."
https://www.sec.gov/cgi-bin/browse-edgar?comp...getcompany

(17)

(0)
---