Cannabis Strategic Ventures Inc. (NUGS) Seeks OTCQ


Post# of 80
Posted On: 01/28/2019 3:37:02 PM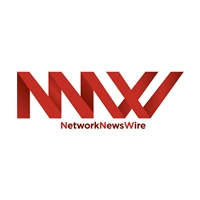 Cannabis Strategic Ventures Inc. (NUGS) Seeks OTCQB Venture Market Uplisting as Part of Growth Strategy
- The company is on target to meet the more stringent reporting standards and compliance requirements for a successful uplisting
- Niche acquisitions and a vertically-integrated strategy will further enable the company's sustainable market growth in the years to come
- Cannabis Strategic Ventures aims to create and control specific cannabis industry niches through focused brand development and acquisitions of hard assets for growth, distribution and manufacturing
Los Angeles-based cannabis industry incubator Cannabis Strategic Ventures Inc. (OTC: NUGS) recently submitted its application to uplist to the OTCQB Venture Market, a move that supports the company's broader, acquisition-based growth strategy. According to a press release, OTCQB uplisting requires compliance with more rigorous criteria, transparent financial reporting and completion of an extensive certification and verification process (http://nnw.fm/9OLgB).
Following the proposed uplisting, the company will need to maintain a minimum share price and provide investors with increased transparency, which could result in greater liquidity and awareness. Cannabis Strategic Ventures' management is confident that all of these requirements are fully met.
"We have many new initiatives planned in 2019 and we are managing our business operations for growth. This uplisting is designed to demonstrate to our investors and to the marketplace that Cannabis Strategic Ventures is well-prepared for the future," Cannabis Strategic Ventures CEO Simon Yu stated in a news release.
The uplisting supports the company's broader growth strategy, which is primarily based on acquisitions of both cannabidiol brands and hard assets, such as growth facilities. A diversified portfolio will allow Cannabis Strategic Ventures to tap into multiple market niches and capitalize on the constantly growing cannabis sector.
According to forecasts, legal cannabis spending worldwide will increase from $20.1 billion in 2018 to $43.3 billion in 2022 and $63.5 billion in 2024 (http://nnw.fm/1Uhp5). In North America alone, the industry is expected to grow from $9.2 billion in 2017 to $47.3 billion just a decade later (http://nnw.fm/4VXpe). Industry analysis suggests that recreational use will dominate sales in North America, while medical use will yield more sales in Europe.
Cannabis Strategic Ventures aims to create and control specific cannabis industry niches by developing cannabis consumer brands. The company's approach is based on experience in an array of key fields, including cannabis cultivation; personnel services for the cannabis industry; product development; and technological solutions that meet the needs of manufacturers, cultivators, dispensaries and other legal cannabis industry representatives.
The Cannabis Strategic Ventures portfolio already features a collection of niche brands like Halo Filters, The Asher House Wellness, Fitamins, LYXR and Pure Applied Sciences.
The company continues to invest in and develop companies within the cannabis and ancillary sectors. Both startups and growth stage businesses are of interest to the Cannabis Strategic Ventures leadership team. The company provides the capital, know-how and networking opportunities required to ensure the fast and sustainable growth of represented brands.
Additionally, Cannabis Strategic Ventures is working toward expanding its product lines to feature beauty products, while cultivation and manufacturing strategies featured in the corporate portfolio enable better vertical integration.
For more information, visit the company's website at www.CannabisStrategic.com
Please see full disclaimers on the NetworkNewsWire website applicable to all content provided by NNW, wherever published or re-published:
http://NNW.fm/Disclaimer

(0)

(0)
Cannabis Strategic Ventures, Inc (NUGS) Stock Research Links



---