The Age of Self-Inflicted American


Post# of 57937
Posted On: 01/11/2019 5:46:39 PM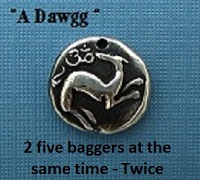 The Age of Self-Inflicted American Shame Is Over'
< >
U.S. Secretary of State Michael Pompeo, during a speech on the Middle East delivered in Cairo Thursday, praised the United States as a "force for good" in the region and blasted previous President Barack Obama's administration for underestimating Islamic extremism and the Iranian menace.
At the heart of the speech was a scathing criticism of President Obama, particularly a 2009 speech by the former president in Cairo that attempted to bridge the gaps between the United States and the Muslim and reverse decades-old animosity towards Iran, long considered the world's leading state-sponsor of terrorism by the U.S.
Referring to what he described as Obama's foreign policy missteps, Pompeo declared:
The age of self-inflicted American shame is over, and so are the policies that produced so much needless suffering. Now comes the real new beginning. In just 24 months, actually less than two years, the United States under President [Donald] Trump has reasserted its traditional role as a force for good in this region. We've learned from our mistakes. We've rediscovered our voice. We've rebuilt our relationships. We've rejected false overtures from our enemies.

(0)

(0)
---