Amtrak Called 'Symbol of Government Waste'


Post# of 79
Posted On: 01/27/2013 10:16:12 AM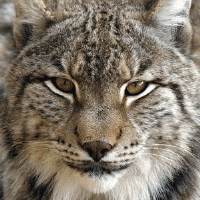 Amtrak Called 'Symbol of Government Waste'
The federal government is going down the wrong track by continuing to subsidize an inefficient Amtrak rail service, an economist asserts.
The bad news: Amtrak posted a loss of $361 million last year.
The "good" news: That was the smallest operating loss for Amtrak since 1975, thanks to increased ridership in the Northeast Corridor.
"Amtrak has never been profitable. From its outset in 1971, it has been backed by taxpayers with billions of dollars in direct aid and loans," writes Daniel Hanson, an economics researcher with the American Enterprise Institute, in an Op-Ed piece for The Washington Examiner.
"Over the past three years alone, Amtrak has received more than $4.4 billion in federal aid, and it still was not able to finish any of those years in the black."
Tickets for trains running in the Northeast Corridor taking riders from Washington, D.C., to Boston cost about $150 — little more than a $125 ticket in 1997 — but the federal government kicks in nearly $50 for every ticket, pushing the real average price close to $200.
Yet the Northeast Corridor isn't any faster than the same train route 40 years and $50 billion in federal subsidies ago, Hanson points out. Amtrak's fastest train, the Acela, can make it from Washington to New York in 2 hours, 45 minutes at best — 15 minutes slower than the Penn Central Railroad could in 1969.
Since 2010 alone, the federal government has given Amtrak $6.1 million for each of the 730 miles of track it maintains. The 1,800-mile Transcontinental Railroad, built without modern equipment in the 1860s, cost $1.2 million per mile to construct. And the 47,182-mile Interstate Highway System cost about $10 million per mile to construct, and only $900,000 per mile per year to maintain.
"After four decades of federal funding, Amtrak has only stagnation and inefficiency to show for it," Hanson states.
"Amtrak provides slower trains at higher prices. It is a symbol of government waste because it fails to make any progress toward self-sufficiency and fails to innovate."
Amtrak's inefficiency came into sharp focus last year when Rep. John Mica, the Florida Republican who chaired the House Transportation and Infrastructure Committee, disclosed that over the previous 10 years, Amtrak had cost taxpayers a whopping $833.8 million for its food and beverage service.
"It costs passengers $9.50 to buy a cheeseburger on Amtrak, but the cost to taxpayers is $16.15," Mica said.
Hanson concludes: "It is time to admit this train has left the station. Amtrak cannot and will not be run efficiently with the backstop of government funding behind it.
"Someday a public-private partnership on railroads could be in the American interest, but for Amtrak, the government should shut off the spigot."

(0)

(0)
---