Cannabis Strategic Ventures, Inc. (NUGS) Focuses o


Post# of 86
Posted On: 12/20/2018 4:43:35 PM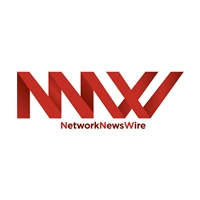 Cannabis Strategic Ventures, Inc. (NUGS) Focuses on Entrepreneurial Growth in the Dynamic Legal Cannabis Sector
- Cannabis Strategic Ventures injects capital, expertise and network to expand its portfolio
- The company is developing a family of brands with its portfolio approach
- Company management believes that there is significant opportunity in the industry to create and control specific industry niches
Cannabis Strategic Ventures, Inc. (OTC: NUGS) acquires and develops companies within the cannabis and ancillary sectors that are in startup and growth stages. Cannabis Strategic Ventures, based in Los Angeles, California, injects capital, expertise and network to hyper-grow its portfolio. The company concentrates on supporting entrepreneurial growth within the fast-growing legal cannabis sector and works to provide a public vehicle entity to investors looking to invest in a vertically integrated company that approaches the cannabis and cannabidiol industries from a global viewpoint.
The legal cannabis industry is positioned for significant growth. Forbes notes (http://nnw.fm/1LpqE) that, "Spending on legal cannabis worldwide is expected to hit $57 billion by 2027. The adult-use (recreational) market will cover 67% of the spending; medical marijuana will take up the remaining 33%." The biggest group of cannabis buyers will be in North America. Spending is forecast to increase from $9.2 billion in 2017 to $47.3 billion in 2027.
To this end, Cannabis Strategic Ventures' management believes that there is a major opportunity in the industry to create and control specific industry niches by developing cannabis consumer brands to complement the organization's hard assets. The company is bringing together expertise in the cultivation, product sales and personnel services for the cannabis sector and offers, via a select portfolio of subsidiaries, products, technologies and services made to match the growth aspects of cannabis cultivators, manufacturers, dispensaries and other cannabis industry participants.
With its portfolio approach, Cannabis Strategic Ventures is developing a collection of brands. These brands cover varied areas including cannabis oil, concentrate extraction services and staffing for the cannabis sector, as well as cannabis cultivation (http://nnw.fm/qzU7Q). The company's portfolio comprises Halo Filters, Fitamins, The Asher House Wellness and Pure Applied Sciences.
Halo Filters is a unique filter material for protecting the lungs from harmful toxins and chemicals. Fitamins is a proprietary joint formula infused with cannabidiol to enhance health and wellness. The Asher House offers whole plant-based cannabidiol for pets.
Pure Applied Sciences offers its PureOrganix brand. This is a line of organic and pure cannabis oils and related accessories. Pure Applied Sciences has a cannabis concentrate extraction services agreement with CP Logistics LLC. Through this agreement, CP Logistics will perform white label services, producing high quality, ultra-purified cannabis extracts for Pure Applied Sciences out of its Sun-Oil Facility in Cathedral City, California. It will do so under the PureOrganix brand name (http://nnw.fm/BrbW3).
Cannabis Strategic Ventures continues to center on investing in and securing market share in the $10 billion cannabis and $900 million hemp industries. An umbrella company, it is expanding its product lines to include beauty products while it adds cultivation to its portfolio for better vertical integration. This strategy offers considerable growth potential for the company and its stakeholders in diverse verticals.
For more information, visit the company's website at www.CannabisStrategic.com
Please see full disclaimers on the NetworkNewsWire website applicable to all content provided by NNW, wherever published or re-published:
http://NNW.fm/Disclaimer

(0)

(0)
Cannabis Strategic Ventures, Inc (NUGS) Stock Research Links



---