Golden Developing Solutions, Inc. (DVLP) Seeks to


Post# of 65
Posted On: 12/13/2018 5:57:52 PM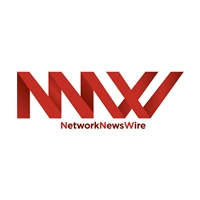 Golden Developing Solutions, Inc. (DVLP) Seeks to Make the Cannabis World a Bit Smaller through Newly Launched Software Division, GreenerGrows.org
- Golden Developing Solutions, Inc. supports the cannabis industry by providing recognizable and trustworthy products alongside software and technology geared toward enhanced efficiency
- Cannabis growers can communicate with one another and receive industry data and news through the company's website, WheresWeed.com
- The global cannabis market is on track to reach $146.4 billion by the end of 2025
Golden Developing Solutions, Inc. (OTC: DVLP), a rising leader in the cannabis industry, provides its clients with business services and products to support the flourishing market. Through its ancillary software, the company seeks to connect members of the cannabis community by increasing the ease of connection between growers, distributors and both medical and recreational users.
Golden Developing Solutions, Inc.'s mission lies in maintaining the utmost efficiency while modeling how to act as a steward to the environment. In fact, the company aims to lead the industry in not only cutting costs but also reducing its clients' carbon footprint. By utilizing software to increase efficiency and communication among all stakeholders in the cannabis community (http://nnw.fm/4i8Ic), the company aims to "keep the planet as green as possible" while "improving public image of the cannabis community" and "lowering the impact…left behind."
Golden Developing Solutions utilizes several important software programs to achieve its goal of stakeholder connectivity. It recently acquired one such company, 'Where's Weed', which is an American cannabis technology company aiding medical and recreational cannabis users in locating trustworthy local growers within their communities. WheresWeed.com has amassed an impressive online following, logging nearly three million page views per month. Further seeking to meet customers where they are, the Where's Weed app has been downloaded more than 80,000 times, allowing the company to attune to the pulse of the cannabis market as it connects customers with growers in their areas.
More recently, the company launched a new software division known as GreenerGrows.org, bringing together all layers of the cannabis industry to one pipeline of information – growers, transportation experts, dispensaries, advertisers and more can both locate each other and obtain objective reporting data on the industry's latest news and trends.
Aside from its burgeoning ancillary software services, Golden Developing Solutions also sells CBD products through online retail outlets, such as its joint venture Pura Vida Vitamins, LLC. Pura Vida's offerings including hemp, CBD products and others serving the health and wellness industry. Through its multi-pronged approach, Golden Developing Solutions seeks to help the cannabis community increase its overall efficiency and improve its carbon footprint while securing the company a position as an emerging leader in the market.
For more information, visit the company's websites at www.PuraVidaVitamins.com and www.WheresWeed.com
Please see full disclaimers on the NetworkNewsWire website applicable to all content provided by NNW, wherever published or re-published:
http://NNW.fm/Disclaimer

(0)

(0)
Golden Developing Solutions Inc (DVLP) Stock Research Links



---