$CGAC NEWS Glitch? HUH?!!! A MUST


Post# of 44012
Posted On: 12/06/2018 11:11:39 PM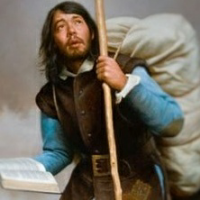 $CGAC NEWS Glitch? HUH?!!! A MUST READ! OTC market still doesn't have their latest press release on their newsfeed RELEASED August 31 due to technical glitch. You will only find this news on their website. You know they announced a letter of intent to acquire Zoom bang company, huge my friends. They also placed in the top three November 8th and 9th at the Angel Investor Network and spent an extra day showing off and following up exposure to investors. The underlining value of the intellectual property of this deal is enormous, and I believe in the same aspirations of Under Armour.
Please read this news from their website, me thinks you'll be glad you did! See news posted today:
https://www.codegreenapparel.com/news

(0)

(0)
---
Anything I write is pure gibberish...perhaps thought provoking and fun...but investment advice??? I don't think so.