Hillary's Petty Snubbing of POTUS


Post# of 54350
Posted On: 12/06/2018 5:58:30 PM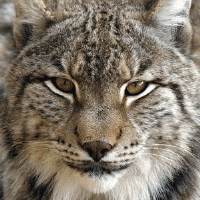 Hillary's Petty Snubbing of POTUS at Bush Funeral Goes Viral
This, folks, is simply sad and unfathomable behavior…especially from someone who believes that they should be sitting in the Oval Office.
When our nation faces dark and foreboding times, such as we face today, we have to look for a leader capable of rising above the frivolity of the political circus in order to do what's right for the nation.
This isn't some wish-on-a-star concept, either. This is standard stuff. This is, in many ways, non-negotiable.
One of the most damning and damaging images that a political candidate can exude is pettiness.
The stench of such rude and pedantic behavior wafts through the polls like the offensive odor of carrion, and taints any and all who decide to roll around it.
Maybe someone should teach that to Hillary Clinton, who acted no better than a bitter 4th grader during George HW Bush's funeral.
Her cold and rude decision to not even acknowledge the President of the United States only serves to perpetuate her image as a sore loser and bratty wannabe President.
And it was this image, along with her undeniable sense of entitlement, (as proven by the Wikileaks releases of her emails in 2016), that sent her packing during her last run for office.
The American people don't wish to be represented in this way whatsoever, let alone by a career criminal who used her time as Secretary of State to pad the coffers of the Clinton Foundation.
https://flagandcross.com/hillarys-petty-snubb...oes-viral/

(2)

(0)
---