Code Green Apparel Corp. (OTCMKTS: CGAC) and Zoomb


Post# of 33
Posted On: 12/06/2018 8:03:24 AM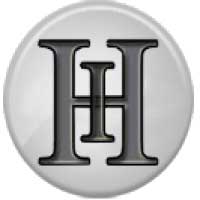 Code Green Apparel Corp. (OTCMKTS: CGAC) and Zoombang Technology is a Winning Combination
LAGUNA BEACH, Calif., Dec. 06, 2018 (GLOBE NEWSWIRE) -- Code Green Apparel Corp. (OTCMKTS: CGAC) announced both they and Zoombang Companies, whom they have a signed letter of intent (LOI) to acquire, presented their combined business models, a mix of green friendly apparel with the future of impact protection, to a select group of accredited investors on November 8th and 9th at the Angel Investors Network event held in Tampa, FL. They also placed top 3 at the event which earned them another whole day of exposure to investors who got to ask meaningful follow up questions.
Investors wondering why there wasn't more fanfare when this news was initially released on August 31, 2018 may all boil down to a technical glitch. OTC markets still doesn't have this press release populated on their news feed so new investors won't find it unless they are zealous and go to the company website which is a treasure trove of information.
Code Green Apparel Corp (OTCMKTS: CGAC) is an emerging industry leader in Sustainable Textiles and is strategically positioning itself to build on its already impressive portfolio of sustainable apparel products by offering hemp-based textiles and apparel in addition to providing corporations with Corporate Logo Wear, Uniforms and other Sustainable Textile products. Management boasts over 75 years of textile experience in the apparel industry and intends to be disruptive in the market. Their wide range of products meet the high quality demands of consumers today whiling leveraging upcycled fabrications (recycling polyester and cotton cutting scraps) to make positive impacts on the world we all live in. Could this little green company become the next apparel giant? Most people have no idea how much water it takes just to make one pound of cotton.
When UnderArmour was getting started, their focus was on performance apparel. In 1996 they started with apparel for football and came up with a moisture-wicking synthetic fabric to keep athletes cool, dry, and light. After gaining traction and getting celebrity endorsements, they got funding and launched an apparel line that eventually expanded into different sports and even made its way into the olympics with the US Speedskaters. The company soon morphed into a global brand that we know today with its athletic shoes, t-shirts, jackets, hoodies, bags, and protective gear. This tiny company called Code Green Apparel (OTCMKTS: CGAC) has the same aspirations as UnderArmour but few realize the underlying value of the intellectual property of the latest deal they are in the process of closing.
On August 29, 2018 Code Green Apparel signed a letter of intent (LOI) to acquire Zoombang Companies. Zoombang makes protective gear for the sport, military/tactical, industrial, and medical marketplace. What makes them special is their technology which incorporates polymers that stiffen on impact yet are lightweight and durable. Imagine taking a sponge, putting it on top of your hand and smashing it with a mallet or even smashing your Apple iPhone. Crazy right? What if we told you, both your hand and phone were perfectly fine. Want crazier? What if we shot you with a .38 handgun at point blank range while wearing a bulletproof vest underlined with Zoombang's impact technology and it left you without a scratch, bruise or mark of any kind. These were a couple of the exciting demonstrations that got accredited angel investors excited last month. See for yourself:
See iPhone YouTube Demo:
https://www.youtube.com/watch?v=0e-vc05nSXw
See .38 shot at point blank:
https://www.youtube.com/watch?v=VHZN-IfDIxU
The Zoombang technology is where the long term monster growth will potentially come from and the finalization of the deal is imperative for the company. The applications for this disruptive material can range from football helmets to combat concussions which has plagued the sport, or to be worn under bulletproof vests by military or law enforcement. Can be worn under riot gear, knee pads, elbow pads, chest plates, helmets… by bomb squads, they possibilities are endless as this material has an uncanny ability to absorb tremendous impact offering priceless protection.
An intellectual property such as Zoombang's could be worth millions or even a billion dollars depending on the successful implementation of the technology for various products. Armor Holdings Inc., a U.S. maker of military and heavy vehicles, Humvee armaments and soldier body armor, was purchased by London based BAE Systems plc for, for $88 a share, or $4.1 billion back in 2007. BAESF is a global defense, aerospace and security company with approximately 88,200 employees worldwide. The Group delivers a wide range of products and services for air, land, and naval forces, as well as advanced electronics, security, information technology solutions and support services.
Investor Summary
What is known is that both companies have growing revenues. Once the latest earnings are released investors will get an idea of what CGAC's revenue growth looks like. Given all the positive movement toward inking a deal with Zoombang investors should not expect exponential growth because this management team probably has its hands full with the acquisition. Combining the two entities adds synergies for both companies because now the sales force effectively doubles the amount of products that they can sell. Adding uniforms for example might be a great way of breaking the ice with the police forces and get them to look at the protective gear. The company currently has about a $700K market cap at $.04 which is grossly undervalued given the potential of the new acquisition. Sales at CGAC shrunk considerably, but the financials only go to Q1 2018 and were recently filed which mean where there's smoke there's fire. The effect from the acquisition of Designer Apparel Group has not been seen in the financials yet and could be a positive development for shareholders.
As the company gets caught up on its financials, investors will have a much better picture of the impact but it's important to have perspective on the downside risk of this investment. A current reporting shell company with no business is worth $500K. So a business enterprise valuation of $200K for the CGAC business plus the Zoombang business seems a little undervalued for what could become the next UnderArmour. As a rule of thumb, companies with a sales and marketing force in the apparel industry produce $3-5 million in sales in order to justify a sales force. Given the MLB, NFL, and NHL contracts it's difficult to believe that once the expected completion of the merger is announced that sales levels will be any lower than this $3.0 million annual run rate. This translates to $.15 to $.30 share price on the completion of the merger at 1 times sales valuation.
About Street Register:
Street Register is news organization which has assembled a team of unbiased, seasoned investment professionals to pick apart the market's biggest headlines on a daily basis. Our mission is to provide unmatched news and insight on newsworthy and momentum stocks for traders and investors.
At Street Register we believe that there are plenty of emerging growth companies across a variety of industry sectors with plenty of hidden value. Market discovery and innovation often occurs in small to mid-size companies that are either misunderstood or underrepresented. We focus on identifying these companies and uncovering their stories before the rest of the market to ensure that you receive the full story – every single day.
The Street Register Alert Service focuses on NYSE and NASDAQ stocks only. We specialize in day and swing trade short term momentum plays. Our analysts pour through our proprietary screen technology looking for the best setups for our subscribers and members.
About Code Green Apparel Corporation:
The company-stated corporate strategy is to lead a market revolution that brings environmentally superior products to market at cost-neutral price points. Code Green Apparel Corp is dedicated to becoming an industry leader in Sustainable Textiles through its Process of creating Eco-friendly clothing providing corporations with corporate Logo Wear, Uniforms and other Eco-Friendly Sustainable Textile products. Management boasts over 75 years of textile experience in the apparel industry and intends to be disruptive in the market. Visit Code Green Apparel on the web at www.codegreenapparel.com .
Legal Disclaimer
http://streetregister.com/disclaimer/
Code Green Apparel Corp.
Contact:
Paul Knopick
E & E Communications
940.262.3584
SOURCE:
Street Resister
Peter Nicosia
info@streetregister.com

(1)

(0)
Code Green Apparel Corp. (CGAC) Stock Research Links



---
What I post is my opinion. Do your own DD. Make your own investment decision. Links, images, & retweets are not endorsements.
http://corporateads.com/disclaimer/
1️⃣I do not provide personal investment advice and I am not a qualified licensed investment advisor. I am an amateur investor.
2️⃣All information found here, including any ideas, opinions, views, predictions, forecasts, commentaries, suggestions, or stock picks, expressed or implied herein, are for informational, entertainment or educational purposes only and should not be construed as personal investment advice. While the information provided is believed to be accurate, it may include errors or inaccuracies.
3️⃣I will not and cannot be held liable for any actions you take as a result of anything you read here.
4️⃣Conduct your own due diligence, or consult a licensed financial advisor or broker before making any and all investment decisions. Any investments, trades, speculations, or decisions made on the basis of any information found on this site, expressed or implied herein, are committed at your own risk, financial or otherwise.