Cyberfort Software, Inc. (CYBF) Negotiating Just C


Post# of 226
Posted On: 11/26/2018 6:17:35 PM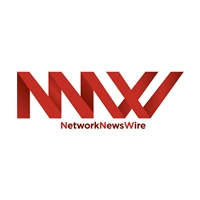 Cyberfort Software, Inc. (CYBF) Negotiating Just Content Software Purchase Agreement, Other Updates Announced
- Cyberfort is negotiating the purchase of Just Content Software, the company announced in a near-term corporate objectives update
- The company will also working toward upgrading its Vivio ad blocking app to enhance its functionalities and guarantee an even higher level of device efficiency
- Increased focus on more effective social media communication was also announced, alongside a decision to uplist to the OTCQB Venture Market
Cyberfort Software, Inc. (OTC: CYBF) recently issued an update on near-term corporate objectives (http://nnw.fm/9jldD). One of them is the negotiation of a purchase agreement to acquire Just Content Software, a multi-platform solution for content filtering and ad blocking. The acquisition will assist Cyberfort in the development of new solutions aimed at addressing some of the most common contemporary cybersecurity threats.
"As Cyberfort Software continues to focus on transparency and accelerated growth, we want to keep shareholders abreast with our new plans and solutions", CEO Daniel Cattlin stated in a news release. "Each of the goals listed in the update is at a specific stage of development and additional information about progress will be provided in the future."
Upon the acquisition of Just Content, Cyberfort plans to update its software in order to deliver seamless integration with the new iOS 12 and OS X Mojave. The move will enable the company to improve on the current development and expand its existing functionalities. The Just Content App utilizes a proprietary Home Safe Filter and Business Filter, which provide protection from unsafe links, phishing attempts, adult content and inflammatory hate speech.
Cyberfort will also be rebranding and updating its Vivio app. Vivio is an ad blocking solution that reduces data traffic on iOS devices. Through the update, Vivio will feature a new operating code that enables a better web experience. This new code will, among other things, allow users to create their own personalized whitelists or choose one of the lists developed by the Cyberfort team. Currently, Vivio saves 38 percent of data traffic and reduces the resource load on a device by 58 percent.
Cyberfort Software also announced expansion of its social media communications strategy. The company will be launching its Facebook and Twitter accounts to interact more effectively with customers and provide information about common online dangers and how to safeguard privacy. Through these platforms, Cyberfort also hopes to collect real-time feedback about the customer experience.
The final near-term corporate objectives announcement is Cyberfort's decision to uplist to the OTCQB Venture Market. The move represents an important milestone for both the company and its shareholders. Through the uplisting, Cyberfort will ensure a higher level of transparency and much broader exposure to investing audiences. To fulfill the OTCQB requirements, the company will complete an annual verification and management certification. A full financial audit will also be carried out.
Cyberfort Software specializes in the acquisition and development of cybersecurity, ad blocking and content filtering solutions. The company's portfolio is designed to help tackle various online threats through the development of innovative protection technologies usable across different devices.
For more information, visit the company's website at www.CyberfortSoftware.com
Please see full disclaimers on the NetworkNewsWire website applicable to all content provided by NNW, wherever published or re-published:
http://NNW.fm/Disclaimer

(0)

(0)
Medical Cannabis Payment Solutions (REFG) Stock Research Links



---