TMSR Holding Company Limited (NASDAQ: TMSR) Remain


Post# of 15
Posted On: 11/19/2018 6:04:29 PM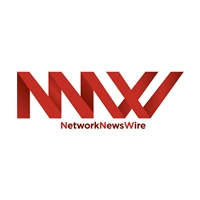 TMSR Holding Company Limited (NASDAQ: TMSR) Remains Confident in Further Expansion of China's Recycling and Waste Management Industry
- New laws focused on industrial and business waste management provide recycling and sustainability companies in China with an opportunity to grow
- TMSR's proprietary and patented technologies establish its leadership position in the field of industrial solid waste management
- China's solid waste recycling industry is growing rapidly, with revenue generated in 2018 expected to reach $16.2 billion
New laws in China are yet another demonstration of the country's commitment to reducing and eliminating waste. As per the recent government regulations, companies will be required to implement more effective measures for the management of the waste they generate. TMSR Holding Company Limited (NASDAQ: TMSR), which focuses on developing innovative industrial and mining waste management solutions, is gaining wonderful opportunities from the new legislative framework to grow its business and further solidify its leadership position in the recycling industry.
Through its patented technology, TMSR has developed processes for the extraction of useful materials out of industrial waste like aluminum slag, copper and iron mine tailings, as well as red mud manganese tailings.
The process is unique, giving TMSR an industry advantage. Traditional recovery methods are chemical-based, contributing to some waste generation. TMSR's process is different, because it does not generate any waste during the extraction process.
Through its patented technology, TMSR has managed to turn solid waste residues into valuable, high quality construction materials.
Even after the Chinese government banned two dozen types of recyclable waste from getting imported into the country, the solid waste volume is continuing to grow. At the same time, the need for resources is growing, and concerns about industrial pollution are getting more widespread than ever before. These factors and higher levels of awareness in terms of sustainability have resulted in higher demand for effective waste management service provision.
Between 2014 and 2018, revenue from the recycling of solid waste increased at an annual rate of 13.5 percent. The revenue is estimated to reach $16.2 billion by the end of 2018 (http://nnw.fm/Wi9qa). Similar trends are observed on a global scale. The global solid waste recycling market is expected to generate $282.1 billion in 2018 (http://nnw.fm/Cq66z).
TMSR specializes in the creation of personalized, tailored solutions that address the specific needs of different industry representatives. Additionally, the company supports principles of sustainability to modernize the waste recycling market and to also extend the lifecycle of valuable industrial products or resources.
Through its subsidiaries – Shengrong Environmental and Wuhan HOST Coating Materials – TMSR holds two international U.S. patents and six Chinese patents for its proprietary technologies. These include three invention patents and three utility model patents.
Some of the award-winning solutions developed by the company include its proprietary pollution-free method for the processing of recycling tailings and methods for handling manganese slag – a substance that poses both health and environmental hazards and that can be very difficult to dispose of.
Apart from recycling solid waste, Shengrong Environmental also sells processing equipment that businesses can use for the purpose of achieving greener and more effective solid waste disposal.
For more information, visit the company's website at www.TMSRHolding.com
Please see full disclaimers on the NetworkNewsWire website applicable to all content provided by NNW, wherever published or re-published:
http://NNW.fm/Disclaimer

(1)

(0)
Code Chain New Continent Limited (CCNC) Stock Research Links



---