$IVST: HOW THE ACQUISITION OF AUTHORITY NATIONAL S


Post# of 4372
Posted On: 11/14/2018 3:43:50 PM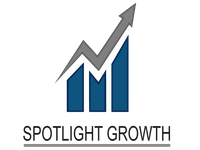 $IVST: HOW THE ACQUISITION OF AUTHORITY NATIONAL SUPPLY (ANS) IS A GAME-CHANGER FOR INNOVEST GLOBAL, INC. (OTC PINK: IVST)
To see full report, visit:
http://spotlightgrowth.com/index.php/2018/11/...pink-ivst/
Building and infrastructure development signal prosperity in society, making construction a key to the health of an economy. Whether it is a home improvement, "do it yourself" project, or a massive skyscraper in a downtown metropolis, construction is the most notable sign that communities and markets are thriving. In the last seven years, the United States has seen building permits soar from around 600,000 in 2011 to latest reading of 1.24 million in October 2018. This growth in building permits comes as various sized construction projects are underway across the country.
The Construction Industry is Thriving in the United States
It is no coincidence that the United States gross domestic product (GDP) and construction rates have seen mostly positive growth since 2011. United States' GDP from construction has seen a massive rebound since 2011. In 2011, U.S. GDP from construction stood around $540 billion. During the second quarter of 2018, construction GDP grew to $641 billion. This comes as large and small construction projects sprout up throughout the country over the past seven years.
New construction has seen a steady increase in value since 2011 as well. Last year, new construction put in place in the United States was valued at around $1.23 trillion which is up from around $788 billion in 2011. Industry growth is expected to continue through 2022 with revenues estimated to reach $1.5 trillion.
Since building materials are so critical to the construction process, the building material industry is thriving just like the construction industry. Between 2010 and 2016 the number of per capita sales in building materials stores across the United States increased from $842 to $1,080.
Innovest Global Gets into the Building Materials Industry with the Acquisition of Authority National Supply
Innovest Global Inc. (OTC Markets:IVST) a company with operations in commercial & industrial services and biotechnology & health services, recently announced that they are officially getting into the building materials industry with the acquisition of Authority National Supply (ANS).
ANS, an Ohio based company, has had a successful track record in building supply sourcing. The company generated $24.5 million in revenue in 2017. Tony Crookston, ANS Chief Executive Officer believes that the new acquisition positions the company to continue to grow.
Innovest Shares Rally with ANS Announcement
Innovest acquisition of ANS has already been beneficial as it increases the company's annual revenue by over 500% and the shares have experienced a rally since the acquisition was announced. On October 22, 2018, the day the acquisition was announced the shares were trading at $0.26. The momentum from the announcement continued. Over the last week, the shares have almost doubled with trading north of $0.50 at times. The acquisition of ANS officially closed on November 5, 2018.
ANS Building Materials Sourcing Helps Independent Distributors Get in the Game
The energy behind the purchase steams from the relationship ANS has made to its shareholders. The company was created in 2012 to help alleviate some of the issues that independent building supply distributors have when it comes to purchasing and negotiating contracts. ANS is responsible for purchasing a variety of exterior building products including roofing, siding, windows, and tools from supply vendors on behalf of their shareholders.
Their one-step distribution model helps eliminate the costs of dealing with a middleman which in turn increases the bottom line for their shareholders. ANS's commitment to their shareholders extends beyond building supplies. The company also works to collectively negotiate health care benefits. From a holistic perspective, the design of the ANS is committed to the company's mission which is to keep independent distributors viable and profitable.
Could ANS's Sourcing Model Impact Other Industries?
ANS's model gives Innovest an opportunity to start strong in sourcing building materials. With the strength and success that ANS has had in the building materials industry, this acquisition also gives Innovest an opportunity to use this sourcing model in other aspects of the company's business and apply it to other industries Innovest serves.
Conclusion
With the construction industry showing no signs of slowing down, areas like building materials are set to experience continued growth. ANS's business model provides Innovest with a unique sourcing ability for raw materials and bringing a vertically-integrated business under its holding company model. Innovest's move to purchase ANS was a big step that allows the company to diversify into the building materials industry and prepare for continued demand for infrastructure improvements across the country. Additionally by applying synergies with other business models within the Innovest family, the ANS acquisition could continue to pay "dividends" for the Innovest Global in my opinion.
Disclaimer:
Spotlight Growth is compensated, either directly or via a third party, to provide investor relations services for its clients. Spotlight Growth creates exposure for companies through a customized marketing strategy, including design of promotional material, the drafting and editing of press releases and media placement.
All information on featured companies is provided by the companies profiled, or is available from public sources. Spotlight Growth and its employees are not a Registered Investment Advisor, Broker Dealer or a member of any association for other research providers in any jurisdiction whatsoever and we are not qualified to give financial advice. The information contained herein is based on external sources that Spotlight Growth believes to be reliable, but its accuracy is not guaranteed. Spotlight Growth may create reports and content that has been compensated by a company or third-parties, or for purposes of self-marketing. Spotlight Growth was compensated two thousand five hundred dollars cash for the creation and dissemination of this content.
This material does not represent an investment solicitation. Certain statements contained herein constitute "forward-looking statements" within the meaning of the Private Securities Litigation Reform Act of 1995. Such statements may include, without limitation, statements with respect to the Company's plans and objectives, projections, expectations and intentions. These forward-looking statements are based on current expectations, estimates and projections about the Company's industry, management's beliefs and certain assumptions made by management.
The above communication, the attachments and external Internet links provided are intended for informational purposes only and are not to be interpreted by the recipient as a solicitation to participate in securities offerings. Investments referenced may not be suitable for all investors and may not be permissible in certain jurisdictions.
Spotlight Growth and its affiliates, officers, directors, and employees may have bought or sold or may buy or sell shares in the companies discussed herein, which may be acquired prior, during or after the publication of these marketing materials. Spotlight Growth, its affiliates, officers, directors, and employees may sell the stock of said companies at any time and may profit in the event those shares rise in value. For more information on our disclosures, please visit:
http://spotlightgrowth.com/index.php/disclosures/

(0)

(0)
---