$RIBT Dimensional Fund Advisors buys 120,340 shar


Post# of 63225
Posted On: 11/13/2018 7:13:29 PM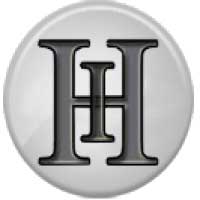 $RIBT Dimensional Fund Advisors buys 120,340 shares of RIBT. The fund has assets of $596,000,000.
Also, JP Morgan Chase & Co increases holding from 28,824 shares to 101,860.
https://fintel.io/so/us/ribt
Dimensional Fund Advisors>>>>
The U.K.-based fund avoids investments in companies that don't meet specific ethical standards or that "harm society."
According to company literature, Friends Provident strives to invest in companies that "make a positive contribution to society."
And, its managers seek to encourage better business practices through "shared ownership and dialogue". Interestingly, the Stewardship Fund's three principles are the lynchpin of what is today referred to as ESG Investing.
ESG stands for Environmental, Social, and Governance, which according to the Forum for Sustainable and Responsible Investment, will lead to "a more sustainable and equitable society"
if these three principles are "meaningfully assessed in all investment decisions".
https://www.forbes.com/sites/katestalter/2017...6c09173a0f

(0)

(0)
---