Medical Cannabis Payment Solutions (REFG) Serves t


Post# of 226
Posted On: 10/31/2018 5:08:48 PM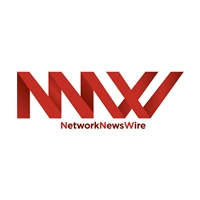 Medical Cannabis Payment Solutions (REFG) Serves the Consumer and Dispenser

- Providing the only FinCEN-compliant online bank account for licensed providers in the cannabis industry
- Provides consumers with the convenience of cashless purchases
- Solves cash-handling issues for dispensaries
Green is one of the first and only comprehensive card processing operations of its kind to serve the state-sanctioned medical marijuana industry and is offered to merchants and consumers by Medical Cannabis Payment Solutions (OTC: REFG). The company's state-of-the-art system eliminates the need to deal in cash-only transactions and provides licensed providers the only available online bank account that is in full compliance with FinCEN and the Cole Memo.
Cannabis is a controlled substance on the federal level, regardless of state laws. For this reason, many financial organizations deny financial services to dispensaries, deeming them too risky. Banks are federally-backed institutions and are bound to the federal laws.
However, the inability to acquire traditional banking services puts merchants and consumers at risk. Cash-only businesses run safety as well as accounting risks. Green eliminates these risks by providing a cash-free card processing service.
For the consumer, Green provides the same convenience experienced through the purchase of other products. Consumers have become accustomed to operating cash free, and REFG is working to make sure that all options are on the table. Currently, consumers can link their Green cards directly to a bank account, allowing for cash-free purchases. The company is also working with First Bitcoin Capital Corporation to allow for the future use of cryptocurrency payments with Green. Customers will soon be able to utilize the cash-alternative options of approved cryptocurrency, like bitcoin and Weedcoin, at state-licensed dispensaries. This allows for convenience and choice on the part of the consumer, making the purchase of cannabis even simpler.
For state-licensed dispensaries, Green provides online bank accounts, solves cash handling issues and offers electronic payment and ecommerce features. The account, which merchant clients can sign up for online, gives immediate access to funds and ensures that the dispensary is staying FinCEN-compliant in its transactions. Business owners are able to pay bills, payroll and anything else, straight from the Green account.
REFG solves the fragmentation problem by identifying tools that are important to dispensaries and shaping Green to meet those specific needs. Green provides the consumer with convenience and choice while ensuring that the merchant is operating safely, legally and efficiently. It's a win for everyone.
For more information, visit the company's website at www.Take.Green
Please see full disclaimers on the NetworkNewsWire website applicable to all content provided by NNW, wherever published or re-published:
http://NNW.fm/Disclaimer

(0)

(0)
Medical Cannabis Payment Solutions (REFG) Stock Research Links



---