Medical Cannabis Payment Solutions (REFG): A Canna


Post# of 226
Posted On: 10/26/2018 5:05:04 PM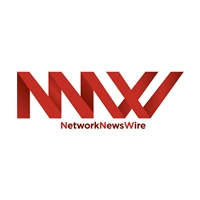 Medical Cannabis Payment Solutions (REFG): A Cannabis Industry Pioneer
- Medical Cannabis Payment Solutions serves the legal cannabis industry with an end-to-end payment processing solution
- The company serves medical and recreational-related businesses and dispensaries
- Its payment solution card is unique for purchasing cannabis-related products from state-sanctioned merchants
Medical Cannabis Payment Solutions (OTC: REFG) is a first-tier merchant processing cannabis industry innovator. The company serves the legal cannabis industry with a premier end-to-end payment processing solution that is FinCEN (Financial Crimes Enforcement Network) compliant. Its proprietary payment system goes by the name 'Green'. Medical Cannabis Payment Solutions is headquartered in Cheyenne, Wyoming.
The company offers one of the first and only comprehensive card processing operations of its type. This is to serve the state-sanctioned medical marijuana industry. Its state-of-the-art solution provides businesses with an advanced client management system, security, convenience and sector-specific tools. Furthermore, it tracks sales and tax collection and eliminates the need to deal in cash-only transactions.
Cannabis Dispensary recently noted (http://nnw.fm/Mvh1v), "The cannabis retail sector is going beyond cash with new, fully transparent technologies." It further said that cash-only transactions affect how businesses operate and also affect customers' and patients' convenience in making purchases. As such, cannabis consumers are demanding the same effortless transaction options that they enjoy when buying other products.
Medical Cannabis Payment Solutions serves medical and recreational-related businesses and dispensaries. The company's payment solution card permits patients and customers to link a checking account from any U.S. bank to their 'Green' accounts (http://nnw.fm/15EdZ). This card is distinctive for buying cannabis-related products from state-sanctioned merchants. In essence, Medical Cannabis Payment Solutions is the link between a bank and a dispensary.
'Green' provides for cash transactions for businesses as well. A business can accept cash with an understanding that it has a safe and user-friendly way to manage cash with deposits, withdrawals, spending and transfers, all out of one easy system. Therefore, Medical Cannabis Payment Solutions makes it possible to serve the varied needs of medical and recreational cannabis consumers.
The company allows the online signup of vendor clients on its website. It additionally provides online bank accounts. Therefore, this helps cannabis providers deal with the problem of limited or no bank support because of federal regulations still in place. Moreover, almost all point-of-sale systems can be setup with the company's gateway.
Medical Cannabis Payment Solutions is also working together with First Bitcoin Capital Corporation. The aim of the collaboration is to enable cryptocurrency payments. First Bitcoin's cryptocurrency will integrate within the gateway. The result will be cash-alternative options such as bitcoin and Weedcoin, which are approved cryptocurrencies. The emphasis here is convenience and choice for consumers and state-licensed dispensaries.
Medical Cannabis Payment Solutions provides end-to-end management, across manifold systems, for medicinal marijuana operations. Its processing solution provides first-rate security and has the capacity to abide by all regulatory frameworks. The company is on track for greater growth as it serves the needs of cannabis businesses and their customers.
For more information, visit the company's website at www.Take.Green
Please see full disclaimers on the NetworkNewsWire website applicable to all content provided by NNW, wherever published or re-published:
http://NNW.fm/Disclaimer
m

(0)

(0)
Medical Cannabis Payment Solutions (REFG) Stock Research Links



---