Cannabis Strategic Ventures, Inc. (NUGS) Welcomes


Post# of 90
Posted On: 10/25/2018 4:42:23 PM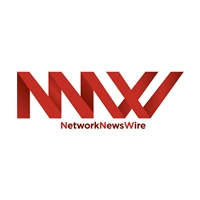 Cannabis Strategic Ventures, Inc. (NUGS) Welcomes PureOrganix Shelf Presence as Sign of Life in Growing Industry
- Americans spending a growing amount of capital on cannabis concentrates, with forecasts for $2.9 billion in sales this year
- Cannabis Strategic Ventures recently announced the introduction of high-quality concentrate line PureOrganix in California dispensaries
- PureOrganix presence expected to gain national, international footing amid advancing tide of cannabis legalization
Cannabis industry incubator Cannabis Strategic Ventures, Inc. (OTC: NUGS) is working its way toward a national stock exchange uplisting and growing its presence within the industry through a series of timely business building ventures, including the introduction of PureOrganix, a brand marketed by subsidiary Pure Applied Sciences as a California dispensary shelf item that expects to blossom in a ready national and international market for legalized plant products.
PureOrganix is a high-quality concentrate line composed of organic and pure cannabis oils that conform to the U.S. Food and Drug Administration's Current Good Manufacturing Practices protocols. Under a non-exclusive cannabis concentrate extraction services agreement with a U.S. subsidiary of Sunniva Inc. (CSE: SNN) (OTCQX: SNNVF), Pure Applied Sciences gets white-labeled ultra-purified cannabis extracts that the company then develops through marketing and licensing efforts for distribution to retail stores.
"Having our brand available to consumers is a huge milestone for PureOrganix," Cannabis Strategic Ventures CEO Simon Yu stated in a news release about the product line (http://nnw.fm/r6PB7). "We have spent months refining our formulation, branding and designing our product to appeal to our target demographic… Concentrates are already revolutionizing the way cannabis is being consumed. The PureOrganix brand has already captured a strong following."
The company cites a September 2018 market report by Arcview Market Research and BDS Analytics (http://nnw.fm/weFh6) that Americans will spend 49 percent more on concentrates this year than they did last year, boosting concentrates' portion of the overall cannabis market to 27 percent of sales. The report further predicts that spending on concentrates will grow from $2.9 billion this year to $8 billion by 2022, less than five years from now, following a rise of the overall market to more than $24 billion by 2021 (http://nnw.fm/SVs2Z).
"Understanding this growing market segment is quickly becoming an essential part of the strategic landscape for cultivators, extractors, distributors, brands, retailers, and investors operating in the cannabis space," the report states.
More than half of U.S. states have provided some form of legal framework for using cannabis medicinally, and the FDA's approval of a cannabis-based drug as an anti-seizure prescription medication led the U.S. Drug Enforcement Administration to reclassify the chemical extract cannabidiol (CBD) as a nationally legal drug in FDA-approved medications last month (http://nnw.fm/3q9Oq). Canada legalized all medicinal and recreational uses of cannabis nationwide this month under locally governed frameworks (http://nnw.fm/90wOz).
The growing legalization landscape for cannabis portends fertile ground for cannabis-related businesses. Cannabis Strategic Ventures operates out of Los Angeles as a publicly traded entity committed to acquiring, incubating, developing and partnering with companies in the startup and growth stages worldwide. Its commitment of capital and expertise to the cannabis sector and ancillary industries is in turn a vehicle for building a continually expanding portfolio of brands and hard assets to which investors in vertically integrated enterprises can turn.
For more information, visit the company's website at www.CannabisStrategic.com
Please see full disclaimers on the NetworkNewsWire website applicable to all content provided by NNW, wherever published or re-published:
http://NNW.fm/Disclaimer

(0)

(0)
Cannabis Strategic Ventures, Inc (NUGS) Stock Research Links



---