Medical Cannabis Payment Solutions (REFG) Position


Post# of 226
Posted On: 10/22/2018 4:24:36 PM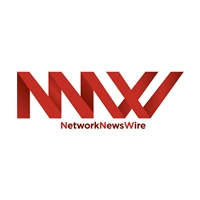 Medical Cannabis Payment Solutions (REFG) Positioned for Growth as Both 'Green' Payment Processor, Hemp Grower

- REFG offers a diverse commitment to the legalized cannabis industry, as digital payment processor and also as a hemp grower that owns SpeedyGrow, licensed in Colorado
- A total of 31 states plus D.C. have legalized medical marijuana, and nine states and D.C. have legalized both medical and recreational marijuana in the U.S.
- Patients and cannabis customers may sign up for Green online; the cards can be branded to the vendor, create a safe and compliant tier one processing system and build customer loyalty
Medical Cannabis Payment Solutions (OTC: REFG) is positioned for gains in the marijuana industry as both a payment processor and hemp grower while cannabis continues to emerge as a mainstream industry. A growing number of U.S. states have legalized medical and recreational marijuana, and Canada recently approved its use throughout the country (http://nnw.fm/59Gpj).
REFG offers Green as a tier one digital payment system that processes payments safely and creates a non-cash environment for cannabis dispensaries and retailers. It is Financial Crimes Enforcement Network (FinCEN) complaint, available to the entire cannabis market and available for online signup. The company notes that the platform can handle all payments for a small business retailer (http://nnw.fm/R6uW6).
Medicinal marijuana is now legal in 31 states, plus D.C., and nine states and D.C. have legalized both medical and recreational marijuana (http://nnw.fm/y5s3K). Canada recently made the plant legal nationwide, the second country to do so.
In addition to operating payment processor Green, REFG is directly involved in growing and processing hemp. REFG, a Nevada-based company, recently acquired SpeedyGrow, a Wyoming-based firm licensed to grow and process hemp in Colorado (http://nnw.fm/Ukpg8). REFG has said that it intends to apply for state licenses to grow industrial hemp in Utah (http://nnw.fm/ukZ3E) and Vermont (http://nnw.fm/7DBe7).
REFG's Green enables merchants to complete their own financial transactions successfully by handling internal payments, such as accounts payable, vendor payments and any other invoices incurred by a small business. To the consumer, Green handles cryptocurrency payments. The customer or patient can also pay directly from a bank account without requiring cash.
For more information, visit the company's website at www.Take.Green
Please see full disclaimers on the NetworkNewsWire website applicable to all content provided by NNW, wherever published or re-published:
http://NNW.fm/Disclaimer

(0)

(0)
Medical Cannabis Payment Solutions (REFG) Stock Research Links



---