TMSR Holding Company Limited (NASDAQ: TMSR) Appoin


Post# of 15
Posted On: 09/17/2018 5:21:46 PM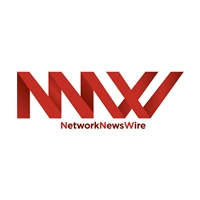 TMSR Holding Company Limited (NASDAQ: TMSR) Appoints New Board Members
- Directors Yaqing Hu and Hui Zhu have stepped down for personal reasons
- Hongxiang Yu named chairman of the audit committee
- Yilei Shao appointed chair of the compensation committee
TMSR Holding Company Limited (NASDAQ: TMSR), a company that through its subsidiaries develops, produces and sells patented industrial and mining waste management solutions, has announced changes in the membership of its board of directors. Two directors, Yaqing Hu and Hui Zhu, have resigned from their roles on the board due to personal reasons. Their resignations took effect at the end of August, according to a company news release (http://nnw.fm/iJHr6).
Stepping in to take their places will be Hongxiang Yu and Yilei Shao. The board appointed Yu as chairman of the audit committee, while Shao will serve as the chair of the compensation committee.
Yu has a strong track record of business leadership. He has served on the board of directors of American Lorain Corporation (NYSE: ALN), a food manufacturing company, and has held senior management positions with Hongrun Construction Group Co. Ltd., asset management and private equity investment firm Shanghai Highlights Asset Management Co. Ltd., and film investment company Tianjin Dragon Film Limited. Yu was educated at the University of Portsmouth in the United Kingdom, where he received a bachelor's in international trade and a master's in international human resources management.
Shao has been nominated to serve on the board of American Lorain Corporation. She is the founder and chief executive officer of Shanghai Jianshi Management Consulting Limited and worked for five years in New York as vice president of Goldman Sachs' Credit Derivatives Department. Her educational background is in computer science, with a bachelor's degree from Shanghai Jiao Tong University and a doctorate from Princeton University.
Paying tribute to the departing board members, TMSR Chairwoman Jiazhen Li said, "We'd like to thank Zhu and Hu for their leadership, guidance and dedication to TMSR while serving as members of the Board. We are also very delighted that Yu and Shao have agreed to join our Board and look forward to their expertise and insights in helping further strengthen our Board."
TMSR, through its subsidiaries Shengrong Environmental and Wuhan HOST Coating Materials, is involved in the development, production and sale of industrial waste management systems and solutions. The company holds two international U.S. patents and six patents issued by the People's Republic of China, including three invention patents and three utility model patents. Using these technologies, Shengrong Environmental recycles solid waste from a number of industries in the People's Republic of China, extracting usable materials in processes that do not release dangerous chemical discharge.
TMSR's technology allows the extraction and recycling of usable material from aluminum slag, red mud manganese tailings, copper mine tailings and iron mine tailings. In addition to its involvement in industrial and mining waste processing and recycling, TMSR also trades in iron ore and operates wine import and resale services.
For more information, visit the company's website at www.TMSRHolding.com
Please see full disclaimers on the NetworkNewsWire website applicable to all content provided by NNW, wherever published or re-published:
http://NNW.fm/Disclaimer

(0)

(0)
Code Chain New Continent Limited (CCNC) Stock Research Links



---