Cannabis Strategic Ventures, Inc. (NUGS) Fine-tune


Post# of 90
Posted On: 09/14/2018 6:08:49 PM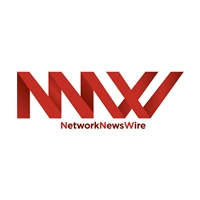 Cannabis Strategic Ventures, Inc. (NUGS) Fine-tunes Foray into Cannabis Space with Brand Specific Strategies, Acquisitions

- Proprietary branding and partnership model for consumer-focused cannabis brands
- Expansion includes acquisition of Asher House Pet CBD brand of U.S. hemp-derived cannabidiol supplements for pets
- Footprint growing in billion-dollar Asian nutraceuticals market with Fitamins CBD brand
- Cannabis industry growing at accelerated rate, with North American market expected to top $47 billion by 2027
Cannabis Strategic Ventures, Inc. (OTC: NUGS) is making good on its commitment to stakeholders as it moves forward on a previously announced strategy to develop a proprietary branding and partnership model for consumer-specific cannabis brands and secure several strategic acquisitions.
"Branding is becoming more important to the development of this industry," Simon Yu, Cannabis Strategic's CEO, stated in a news release announcing the company's plans (http://nnw.fm/GLi4f). "As a firm, we predict consumer-focused cannabis brands will eventually become one of the largest categories in the cannabis industry. This is a place we want to be in and are taking steps to ensure our participation. Additionally, as the cannabis industry continues to evolve, the Cannabis Strategic Ventures business model will adapt to the changing needs of the market while remaining true to our core mission."
Although headquartered in Los Angeles, California, Cannabis Strategic's outlook is global, with an eye toward supporting entrepreneurial growth within the fast-growing legal cannabis sector. Reemphasizing the company's belief that cannabis consumer brands are the future of success in the rapidly expanding marketplace, Cannabis Strategic notes that it has taken several steps toward implementing its new brand forward strategy:
Acquisition of a controlling interest in the Asher House Pet CBD line, a brand of U.S. hemp-derived cannabidiol (CBD) supplements for pets that is gaining national attention and expanding on an international scale (http://nnw.fm/hA2gv).
Investment into billion-dollar Asian-American nutraceuticals market with acquisition of Fitamins CBD brand, which has access to 600 wholesalers (http://nnw.fm/yII7w).
Wholly owned subsidiary Pure Applied Sciences commenced production of its patent-pending Halo Filters, a cannabis smoke filtration pre-rolled cone (http://nnw.fm/1zF7u).
White label services agreement signed with Sunniva's CP Logistics subsidiary to produce ultra-purified cannabis extracts for the Pure Organix™ brand owned by Pure Applied Sciences (http://nnw.fm/59hlR).
Yu said that Cannabis Strategic's commitment to "continue to evolve to do right for our investors, the industry, our customers, and everyone involved throughout the supply chain" was at the core of the company's recent decision to conduct a major share restructuring. A total of 75.6 million shares were cancelled, including 20 million from Yu, in a move designed to increase value for all shareholders, a news release states (http://nnw.fm/PZ8xH). The decision will also allow company managers, consultants, minority shareholders, and other key Cannabis Strategic Ventures stakeholders to increase corporate flexibility relative to future brand-oriented strategic acquisitions and partnerships.
"The share cancellations increase value for all shareholders and signals to minority shareholders on the management team's interest in building long-term value for all," Yu said in the release. "The future of Cannabis Strategic Ventures is all about acquiring and partnering with the best brands in the fast-growing cannabis marketplace. The streamlined share structure will continue to make our Company an attractive partner as we work toward signing other similar brands and distribution partnerships."
The legal cannabis industry will see a huge growth spurt over the next 10 years, according to Arcview Market Research and partner BDS Analytics. Spending on legal cannabis worldwide is expected to hit $57 billion by 2027, with the majority of those sales – just over $47 billion – coming from North American buyers, an article in Forbes reports (http://nnw.fm/67z3X).
Cannabis Strategic plans to be at the forefront of this revolution as it incubates, develops and partners with category leaders within the cannabis sectors. The company pursues investment opportunities in the areas of real estate, cultivation, extraction, distribution, packaging, dispensary operations and branded products within the cannabis space, in addition to providing mentorship and a range of essential services to emerging and existing cannabis consumer brands.
For more information, visit the company's website at www.CannabisStrategic.com
Please see full disclaimers on the NetworkNewsWire website applicable to all content provided by NNW, wherever published or re-published:
http://NNW.fm/Disclaimer

(0)

(0)
Cannabis Strategic Ventures, Inc (NUGS) Stock Research Links



---