ALYI Announces $1 Million Order https://finance.yahoo.com/news/alternet-systems-announces-1-million-131500547.html Alternet


Post# of 107
Posted On: 09/07/2018 10:17:20 AM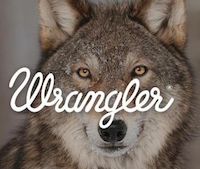 ALYI Announces $1 Million Order
https://finance.yahoo.com/news/alternet-syste...00547.html
Alternet Systems Announces $1 Million ReVolt Electric Motorcycle Order
DALLAS, Sept.7,2018 /PRNewswire/ -- Alternet Systems, Inc. (ALYI) today announced an order for 100 of its ReVolt Electric Motorcycles. The price per unit is $10,000 making the order total $1 million. The ReVolt Electric Motorcycle is a stylish retro design with a rugged structure coming with two saddle seats and a side car. This order is intended to support a new inner-city shared ride initiative in Africa. Electric rickshaws similar to the motorized rickshaws common in the streets in India are already finding their way to Africa in Uber like services. Uber itself recently announced a shift away from cars to electric bikes and scooters for short inner-city trips. Inner-city electric scooter service providers such as Lime and Bird have already reached billion-dollar valuations. The North American market alone for electric scooters is expected to reach $795 billion by 2025. Alternet's ReVolt Electric Motorcycle is currently in pilot production. The order is contingent on a successful test of the pilot electric motorbike expected to take place before the end of this year. If the test is successful, the first 30 electric motorcycles will then go into production. The total order calls for a phased delivery over a 2-year period.
ReVolt is founded on Alternet Systems overarching strategy to commercialize advanced energy storage technologies by integrating the technologies into specific products and services. The company plans to imminently launch a new website with more details on the its latest advanced energy storage developments, progress with ReVolt Electric Motorbikes and other projects underway to commercialize advanced energy storage technologies.
Learn more on the company's website (soon to be updated): www.lithiumip.com
Learn more about ReVolt Electric Motorbikes: www.revoltmotorbikes.com
Disclaimer/Safe Harbor: This news release contains forward-looking statements within the meaning of the Securities Litigation Reform Act. The statements reflect the Company's current views with respect to future events that involve risks and uncertainties. Among others, these risks include the expectation that any of the companies mentioned herein will achieve significant sales, the failure to meet schedule or performance requirements of the companies' contracts, the companies' liquidity position, the companies' ability to obtain new contracts, the emergence of competitors with greater financial resources and the impact of competitive pricing. In the light of these uncertainties, the forward-looking events referred to in this release might not occur.
Alternet Systems, Inc. Contact:
Randell Torno
info@lithiumip.com
1-800-713-0297
https://www.otc-alyi.com/contact/

(0)

(0)



Alternet Systems Inc (ALYI) Stock Message Board Recent Posts
whytestocks: $ALYI News Article - ALYI - Alternet Systems Expands Electric Vehicle Reach To $24 Billion Electric

znewcar1: 18.21% v12,423,030 c.040900 f116,724,295 H.046 then S.038 looking strong

znewcar1: 46.05% v30,546,486 c.034760 f116,724,295 HOD.04

znewcar1: Hemp G-d gift to energy storage and more!!!

PoemStone: $ALYI I got in at $.0368 I think it was yesterday Holding and watching right now. They mentio

znewcar1: 146.11% v81,767,381 c.066450 f116,724,295 Big morning vol that just kept coming!!! with news of 1.5M

znewcar1: 36.71% v15,268,424 c.027000 f116,724,295 hod.0394 bounced short of 10 10dma looking strong

znewcar1: 45.15% v25,135,353 c.029900 f116,724,295 Nice recovery HOD.0319 bounced off .022 finished strong

znewcar1: 58.46% v13,157,140 c.020600 f116,724,295 late morning vol came in

znewcar1: 41.30% v6,512,517 c.0130 f116,724,295 Hopeful you were able to wait this one out!




---