VISIT TO AUTONATION--BSAFEMOBILE


Post# of 22314
Posted On: 08/22/2018 9:47:22 AM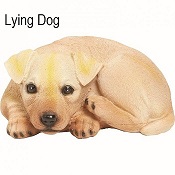 VISIT TO AUTONATION--BSAFEMOBILE INSTALLATION
As mentioned briefly yesterday, a friend/fellow investor just visited his local Autonation after they confirmed that bSafeMobile was in stock. Here is his report of the experience.
An appointment was made ahead of time with a parts salesperson. When I walked in, I saw right away a desk set up with ads and accessories. A bSafeMobile stand up flyler was on the desk:

The salesperson came right out and we discussed how they would install and provide some basic training on how to use the software. At this point I also met the parts manager who talked about how excited they were to be one of the first Autonation locations to carry the product. I questioned whether all locations would have bSafe in stock and they felt based on the communication from corporate that they would over time. They both seemed very excited about the product and felt with the right promotion, which they are planning now, they can sell a lot of units.

They are currently setting up meetings with local high schools this week, as they work with all of them in the area. They all were very excited about it and were real busy, but I was still treated as if I was spending a million bucks. They also mentioned that they are making displays to go into the lobby and service department lobby. She will send more pictures when they are done. They just got the product there last Friday and are just now getting it into their systems.

Some of their selling pitch--this is what was explained to me as they loaded the software into my phone:

The product can use up to 6 phones
3 types of drivers
-Administrators, receives all emails/texts, can make changes
-observers, can make changes but doesn't receive messages
-Drivers, cant use phones while driving.

I paid for the hardware and was led outside for installation into my car. Here I am holding the unit just prior to installation:
And here is a copy of the receipt:
The installation process lasted about 20 minutes in total as they synced my phone to the software. I gave it a quick test drive and all worked perfectly. I am planning to return the dealership soon to take pictures of the displays they set up. As we finished, both the manager and installer mentioned that it wouldn't be much longer till the gov't mandates distracted driving tech in every vehicle .

All I can say is that the product is real, the AN deal is real. I hope my visit clears any doubt about this awesome product. No more typing as I am going to drive now!
There you have it. Special thanks goes out to my friend who took the time and spent the money to bring this report to us.

(21)

(0)
---