Environment and Economy are Focuses of Auscrete Co


Post# of 127
Posted On: 08/15/2018 6:58:35 PM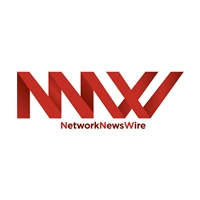 Environment and Economy are Focuses of Auscrete Corp.'s (ASCK) Distinctive Concrete Product
- Modern green movement leverages modern scientific breakthroughs
- Auscrete aims to increase home ownership stats
- ASCK lightweight concrete panels open new possibilities
In a world that's keenly aware of the impact that every action has on the environment, businesses in all types of industries are committing to operate as sustainably as possible. Auscrete Corp. (OTC: ASCK) offers a unique path to environmental responsibility and economic efficiency. The building materials manufacturing company is focused on leading the way in the "green" movement.
Auscrete is acutely aware that the lack of affordable housing has reached what some are calling crisis proportions, and the company is equally dedicated to making its building material as affordable as possible. This dual focus — to provide technology-driven and eco-friendly housing to those who may not otherwise be able to afford it —differentiates the Washington state-based company from the competition.
The green movement is a combination of diverse scientific, social, conservation and political measures that broadly address the concerns of environmentalism. Although the modern movement gained prominence in the 1960s and 1970s, environmental awareness has been growing throughout history. One thing that marks today's green movement is its emphasis on detailed research and resulting advanced technologies.
Auscrete is an example of that emphasis. The company's unique process incorporates modern technology and research to produce a nontoxic medium that is highly soundproof, offers exceptional insulation values, requires low maintenance, won't burn and resists damage from the forces of hurricanes and earth tremors, as well as insects and mold.
Finally, the company's products are designed to be cost effective. Housing prices have seen significant growth coming out of the recession, particularly in hot real estate markets such as Seattle and New York City, but even in smaller cities and rural areas (http://nnw.fm/Bipy1). As housing prices rise, home ownership has been decreasing. July 2018 Census Bureau statistics note that home ownership now amounts to approximately 64 percent, continuing a steady decline that's persisted since 2004 (http://nnw.fm/Hn8Uk).
That's a trend that Auscrete hopes to help change as the company works to offer a ready-to-move-in turnkey house for around $100 per square foot, which is significantly less than the 2017 median list price of $148 per square foot.
This impressive feat can be accomplished because Auscrete produces hybrid cementitious building products in the form of wall and roof segments that are infused with millions of minuscule air "aggregates" that are evenly distributed throughout the cast sections. This creates a superior, lightweight product, without compromising strength or structural integrity. Each hybrid panel also incorporates a distinctive XPS insulation composition that ensures greater comfort in a wide range of climatic conditions and reduces heating and cooling costs.
Because the product has a reduced weight that is nearly half of normal concrete, architects and engineers can develop new design and construction concepts. Each hybrid panel can be cast in large sections for easier transportation and faster construction on site, translating to enhanced savings in the energy efficiency of the product, as well as the mass-production techniques practiced in its manufacture.
For more information, visit the company's website at www.AuscreteHomes.com
Please see full disclaimers on the NetworkNewsWire website applicable to all content provided by NNW, wherever published or re-published:
http://NNW.fm/Disclaimer

(0)

(0)
Auscrete Corp (ASCK) Stock Research Links



---