Medcan Cannabis Corporate Profile on Medical Marij


Post# of 681
Posted On: 07/27/2018 2:32:17 PM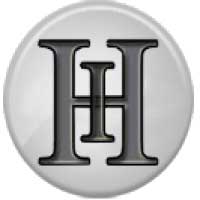 Medcan Cannabis Corporate Profile on Medical Marijuana
Established over 30 years ago, Medcan is a global leader in assessing clients' overall well-being and inspiring them to live well. We partner with over 1,200 corporate accounts and 50,000 clients to set and achieve health and wellness goals.
Medcan has a comprehensive range of diagnostic assessments, which, in combination with innovative programs tailored to specific needs, are designed to successfully reach improved health outcomes. Over 90 physicians and specialists, alongside a broad roster of complementary healthcare disciplines, provide health and lifestyle management services on site and by video for individuals, families and organizations.
Our team of 500 Medcanners sees clients in clinic and virtually from our downtown Toronto location.
In 2018, Medcan was proud to be recognized for the eighth consecutive year as one of Canada's Best Managed Companies, achieving a coveted "Platinum Club" status among a select group of Canadian companies that are courageous leaders in their markets. In 2015, Medcan was named one of Canada's 10 Most Admired Corporate Cultures.
MCL acquiring an established healthcare provider gives MCL a even higher degree of credibility. This is a huge step forward and everything seems to works out great for QBL Cannabis Group.
Here you have the opportunity to take advantage on facts and info from QBL. Like the chapter who can provide verified facts; here is also regulated on-line stockbrokers suggestion, and a good sum up. Contact information to the QBL Investor service,
https://www.queenslandbauxite.com/
(remember different timezones outside, trade pre-start 7 AM local time, trade opens 10 AM)
Further information on the MOST SIGNIFICANT announcement to date, can be found on our website. Explanation on the two acquisitions, for both MCL (Medical Cannabis Ltd) and Medcan – Medical Cannabis. We now have full intrest in these two businesses and moving forward. Now QBL states; "QBL Cannabis Group" – the recreational side of cannabis is also on the wall, MCL director Andrew speaks about it in a recent interview on television.
On Wednesday 1 of august open QBL Q & A for Investors, shareholders and intrested parties.
https://www.queenslandbauxite.com/forum-1/q-a-forum

(0)

(0)
---