RCHN..TOP 10 Reasons you should have RCHN in your


Post# of 21766
Posted On: 06/01/2012 7:38:59 AM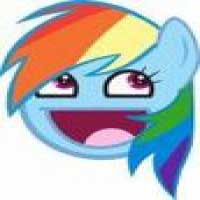 RCHN..TOP 10 Reasons you should have RCHN in your portfolio

Drum roll please,

No 10

Three sales channels

Industrial
Retail through 3rd parties
Company website

No 9

Growing revs

over 100% y/o/y growth from company website
Industrial sales - Guidance of 30% growth this year
Retail sales - A bunch of new products released in 2nd q

Retail products:
One new product was released during the period ending March 31st, 2012: the MP35X2 dual pump; it was met with excellent reviews by the press, and sold out as soon as released. Demand is expected to remain strong for the product.
A host of new products including but not limited to those listed below are scheduled for release during the second quarter of 2012; the following products have already been discussed in various public forums, and are disclosed hereafter:
? Liquid cooling solutions for AMD Radeon high-end graphics cards:
o Komodo HD7970: released 4-6-2012
o Komodo HD7950" scheduled for release on 5/25/2012
o Heatsinks for various models from 7900 to 7800 series: scheduled fro release throughout June 2012
? Lok-Seal™ complete line of compression fittings: released 4-13-2012
? Helix™ 120mm fan : released 5-1-2012
? Apogee™ Drive II integrated pump and water-block scheduled for release on 5/20/2012
? MCRX40 140mm radiators, scheduled for release on 5/25/2012
? Maelstrom™ integrated pump and 5 ¼" bay reservoir, scheduled for release in June

"Industrial sales are expected to increase 30% from 2011, or about $250k, with most already secured by existing or firmly scheduled purchase orders."

No 8

Shrinking costs

Several cost saving measures in place including.

Improvements in the Production Tools: Investments were made in machinery to increase and diversify the issuer's production capacity, and to reduce its reliance on sub-contractors for the production of its non-core technology components. The majority of the equipment was purchased late during the year, and is expected to be operational by the end of the first quarter of 2011. Successful utilization of the new production equipment will rely on the recruitment of qualified operators, and depending on this factor the full benefits may not be felt until the third quarter of 2011. Such benefits -should they occur as expected, will result in substantial cost reductions, thus increased competitiveness in sectors where the issuer is currently subcontracting its production. At the current activity level, additional capital requirements in the amount of approximately $150,000 or more are needed to reach full independence for the production of the company's non-core components. The issuer is dependent upon its ability to raise additional debt or equity capital to finance these purchases.

Improvement in strategic control of the company's core products: Substantial progress at the R&D level was accomplished in this area, and the issuer is in the final stages of developing one of its core-technology components. If successfully implemented, the technology is expected to reduce the issuer's current costs by a factor of 3, and to result in substantially improving the issuer's competitive advantage in the high-volume sectors of its liquid cooling business.

Short term debt: In 2011, Rouchon Industries terminated its factoring accounts receivable line of credit with a factoring limit of $250,000 due to excessive cost in interest expenses ($53K for the year); it was replaced by a Bank revolving line of credit with a limit of $350,000 with interest at the bank prime rate + 1.75%/year (5% at the current rate). This new financing arrangement provides greater borrowing flexibility, a higher credit line, and a substantially lower cost of financing.

Also whatever they were paying Agoracom to provide shareholder exposure is no longer a factor.

NO 7

Growing profit margins.

Previously mentioned cost savings and the fact that they do their own R and D and own their own manufacturing plant saves them a lot of costs and will contribute to greater profit margins. Not all of the measures are in place yet but seasonally slow and before the new products 1st Q showed a 23% increase in revs with only a 1% increase in COGS.

NO 6

Connection to big names players

Not only do their customers include Fortune 500 clients, they also have connections with AMD, NVIDIA and EVGA. possibly others I am unaware of.

NO 5

The best microcap stock website I have ever seen.

Lists all of the products, announces new releases every time there is a new product and awards recd, shows all of the resell distributors they use, user friendly for purchasing direct from manufacturer, with full product descriptions, technical help and even a forum to ask questions. The investor relations page is full of useful info as well.

NO 4

A great management team

http://www.swiftech.com/management.aspx

NO 3

A fantastic share structure

Stable share structure, the company's has 22,505,712 shares outstanding and has not issued any additional shares since before 2008 and a float of 4.3 mil.

NO 2

DEBT FREE

NO 1

China expansion

China Klaus is comin! Lot's of potential customers there.

Another significant factor in the company's ability to expand into new markets was the completion in 2010 of the registration process of its subsidiary Swiftech Technology (Shenzhen) Co., Ltd. Whereas this fact gives the issuer the ability to sell its products in the high growth consumer market of the PRC, implementation was slower than anticipated because of the manufacturing efforts that took place in 2011, and is thus expected to begin in the second half of 2012.


Summary:

Already profitable with Growing revs, tons of new products being released this q, shrinking costs, larger profit margins, expansion into China, a great share structure, and super products.

Here is an article on liquid cooling: The wave of the present.

http://www.datacenterjournal.com/facilities/l...e-present/

and now

Awareness is spreading.

(0)

(0)
---