100% Right SW! Actually, this


Post# of 9637
Posted On: 06/07/2018 11:10:49 AM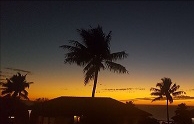 100% Right SW!
Actually, this is just how I view it, so don't invest on anything I say here, do your own DD.
I think all or a combo of SALESFORCE, SAP & MICROSOFT are a on board now.
Maybe some tinkering with contracts or they already have begun testing and working intergrations.
Rory has kept repeating a few things!
1. Those 3 companies
2. 60 to 90 days....
And we haven't had a drip of a PR or an 8K and there is a real reason for that.
I believe Rory is now gearing up for the next run. That last round was a tough one, took some punches, but Rory and #teamfusz got their breath, the NASDAQ bell is about to ring and they are coming out swinging hard.
Wait for it wait for it, then when PR's and 8k's start dropping one after the other just dousing the Bohn Fire with more and more octane we will blow past the last high!
We will run to a bid of $4 and then the trigger will be pulled!
The PR that follows will be Rockstar Jeff filed the uplisting paperwork and the NASDAQ is going to speed the Uplist process for us to have a Bang of a Q4 for them and us!
This is how I see all of this playing out. So, breaking a buck is nice, $2 will be fun again, but Rory nor none of us are playing for singles or doubles!
Each morning you don't see a PR or an 8K, you should be getting more and more excited. This spring is going to get so wound tight with a Bulleyes right in the face of all those shorts.
Play with fire, you get a bat in the face!
Live Life With Aloha

(12)

(0)
---