UMAX info: I would wait for reverse split to occu


Post# of 24
Posted On: 06/03/2018 8:38:14 AM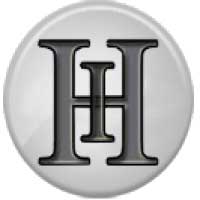 UMAX info:
I would wait for reverse split to occur before acquiring any shares.


General Update
OTC Disclosure & News Service
LAS VEGAS, NEVADA- (OTC Markets – May 24, 2018) UMAX Group Corp. (Pink
Sheets: UMAX) – UMAX reports it is currently in negotiations on a change of control
transaction. If and when finalized, this transaction would involve a significant reverse split of
the common stock of the Company.
The Company would also like to announce the acceptance of resignations of the following
officers of the Company in anticipation of this potential transaction: Charles Grigsby (CFO),
Bard Gill (President of Construction Division), VP Geology/Mining Development, and Kurt
Ludlow (VP Business Development). These resignations are effective immediately.
As disclosed previously during January 2018, UMAX has now engaged a book keeper to
complete the financial statements and notes thereto for FYE April 30, 2018 and 2017 in
preparation for a PCAOB audit, and still plans to file a registration statement with the
Securities and Exchange Commission as soon as practical to once again become a fully
reporting issuer pursuant to the Securities and Exchange Act of 1934, as amended.
About UMAX Group Corp.
UMAX GROUP CORP. (the UMAX or the Company) is a development-stage company
formed to develop and acquire operating companies through partnership agreements. Our
primary focus is in the development and expansion of an existing model of partnership with
private entities in accessing the capital markets via a public entity.


(0)

(0)
R2G's semi-open forum (BKUCF) Stock Research Links



---