BSRC - BioSolar I have had lunch with David Lee (


Post# of 24
Posted On: 05/22/2018 4:47:18 AM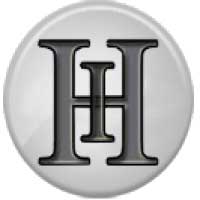 BSRC - BioSolar
I have had lunch with David Lee (CEO) & Stan Levy (CTO) 2008-9
Stan is retired from Dupont. They may have something now.
It has been several years that they were developing a insulating film for the solar industry. They finally gave up on that and are pursuing something more exciting.
BioSolar Outlines Path to Commercialization SANTA CLARITA, Calif., May 22, 2018 (GLOBE NEWSWIRE) -- BioSolar, Inc. (OTCQB:BSRC) ("BioSolar" or the "Company"), a developer of breakthrough energy storage technology and materials, today outlined the strategic path to commercialization it intends to pursue, highlighting the importance of its ongoing preparations for the development of its prototype, as well as choosing the right development partners to help scale the technology.
BioSolar is currently conducting material design and evaluation, as well as advancing the electrode design and optimization engineering needed to demonstrate full cell battery performance. If BioSolar can demonstrate the cost and performance benefits of Si anode materials incorporating its additive technologies, the Company will be uniquely positioned to drive interest from potential customers, such as battery manufacturers, prior to conducting larger scale prototype production runs.
To spur its technological advances, BioSolar intends to strengthen its relationships with global raw Si battery material providers, as BioSolar believes such partnerships and subsequent testing may result in a stronger product to be showcased on a global industry stage. BioSolar believes these partnerships will ultimately provide the proof of concept needed to establish credibility and long-term relationships with companies who depend on Li-ion batteries for consumer products, such as for power tools, consumer electronics, and EV manufacturers. It is the Company's position that these established and high growth industries may seek to incorporate BioSolar's Si anode additive technologies into their own products to provide a cheaper, more efficient product-experience.
"After years of initial developing and testing, our path to commercialization is quite clear," said Dr. David Lee, Chief Executive Officer of BioSolar. "We must continue to demonstrate the attractive qualities of our innovative Si anode design while continuing to seek out a potential partner that would spur development to create mutual benefit for our two companies. Once these steps are achieved, we can begin targeting end-user applications in high growth markets that we ultimately believe will represent high-revenue opportunities for the Company."
About BioSolar, Inc.
BioSolar is developing a breakthrough technology to increase the storage capacity, lower the cost and extend the life of lithium-ion batteries. A battery contains two major parts, a cathode and an anode, that function together as the positive and negative sides. BioSolar initially focused its development effort on high capacity cathode materials since most of today's Li-ion batteries are "cathode limited." With the goal of creating the company's next generation super battery technology, BioSolar is currently investigating high capacity anode materials recognizing the fact that the overall battery capacity is determined by combination of both cathode and anode. By integrating BioSolar's high capacity cathode or anode, battery manufacturers will be able to create a super lithium-ion battery that can double the range of a Tesla, power an iPhone for two days straight, or store daytime solar energy for nighttime use. Founded with the vision of developing breakthrough energy technologies, BioSolar's previous successes include the world's first UL approved bio-based back sheet for use in solar panels. To learn more about BioSolar, please visit our website at
http://www.biosolar.com
.
Safe Harbor Statement
Matters discussed in this press release contain forward-looking statements within the meaning of the Private Securities Litigation Reform Act of 1995. When used in this press release, the words "anticipate," "believe," "estimate," "may," "intend," "expect" and similar expressions identify such forward-looking statements. Actual results, performance or achievements could differ materially from those contemplated, expressed or implied by the forward-looking statements contained herein. These forward-looking statements are based largely on the expectations of the Company and are subject to a number of risks and uncertainties. These include, but are not limited to, risks and uncertainties associated with: the impact of economic, competitive and other factors affecting the Company and its operations, markets, product, and distributor performance, the impact on the national and local economies resulting from terrorist actions, and U.S. actions subsequently; and other factors detailed in reports filed by the Company.
CONTACT INFORMATION Investor Relations Contact : Tom Becker BioSolar, Inc. ir@biosolar.com (877) 904-3733 For Media Inquiries : Eric Fischgrund FischTank Marketing and PR eric@fischtankpr.com
Read More:
https://investorshangout.com/post/view?id=505...z5GDbqEyyd

(0)

(0)
R2G's semi-open forum (BKUCF) Stock Research Links



---