QBL subsidiary MCL on MMJ DRUG DEVELOPMENT strateg


Post# of 681
Posted On: 05/08/2018 6:36:16 PM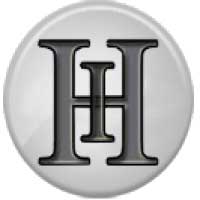 QBL subsidiary MCL on MMJ DRUG DEVELOPMENT strategy;

QBL:MCL implementing CannTab drug development strategy. MCL, in conjunction with Certara, a pharmaceutical consulting firm, have developed a drug development strategy for the distribution of CannTab XR medication in the Australian market.
The Certara team includes Dr Andreas Wallnoefer, who held a significant tenure as Global Head of Early Development at Roche and Dr Graham Scott, who prior to Certara, was European lead of Clinical Pharmacology at Takeda. The drug development team is led by Andrew Kavasilas, MCL's technical expert on cannabis.


See QBL-board on crucial news this week!
https://www.queenslandbauxite.com/


Here you have the possibility to take advantage on facts and info from QBL.Like the QBL on ASX website chapter, who can provide verified facts; here is regulated on-line stockbrokers suggestion, no games info and a good sum up. Contact information to the QBL Investor service, who can reply on questions, they are serviceminded and correct.




(0)

(0)
---