A Look at Tetraphase Pharmaceuticals' Target Mar


Post# of 25
Posted On: 04/19/2018 8:10:40 AM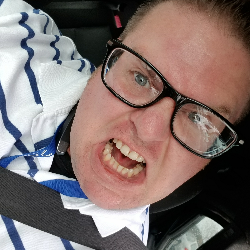 A Look at Tetraphase Pharmaceuticals' Target Market
Eravacycline
Tetraphase Pharmaceuticals ( $TTPH ) is developing eravacycline, a fully synthetic flurocycline for use as a first-line empiric monotherapy for treating multidrug-resistant infections. These infections include gram-negative infections such as those found in complicated intra-abdominal infections (or cIAL).
Tetraphase Pharmaceuticals conducted IGNITE, a global Phase 3 clinical trial program for eravacycline. The company announced top-line data from the IGNITE4 trial in July 2017, comparing eravacycline with meropenem for treating cIAL in 500 patients. Eravacycline met the primary endpoint of statistical non-inferiority of clinical response.
Tetraphase Pharmaceuticals submitted a New Drug Application (or NDA) to the FDA for intravenous eravacycline on January 2, 2018. The FDA has set a target date of August 28, 2018, under the Prescription Drug User Fee Act (or PDUFA). The company also submitted a marketing authorization application (or MAA) to the EMA in 3Q17 for intravenous eravacycline for treating cIAL. The drug has received qualified infectious disease product (or QIDP) and fast track designation by the FDA.
Drug-resistant antibiotic market
Antibiotics are commonly prescribed for treating patients with acute and chronic infectious disease. Factors such as inappropriate use of antibiotics and the lack of new therapies have resulted in an accelerated increase in bacterial infections that have high resistance to antibacterial agents.
According to an analysis commissioned by the UK government in 2016, global microbial resistance—including bacteria, viruses, and fungi—results in at least 700,000 deaths each year. The report estimated that failing to develop effective treatments by 2050 could lead to 10.0 million additional deaths per year.
In a 2013 report, the Centers for Disease Control (or CDC) estimated that every year, more than 2.0 million people acquire serious infections that are resistant to antibiotics. The total cost of these infections to the US economy is estimated to be ~$20.0 billion above and beyond direct healthcare costs.
In the next part of this series, we'll look at Tetraphase Pharmaceuticals' financial performance.

(0)

(0)
Tetraphase Pharmaceuticals Inc. (TTPH) Stock Research Links



---