Blog Exposure - Tetraphase Pharma Announced Data P


Post# of 25
Posted On: 04/16/2018 7:53:30 AM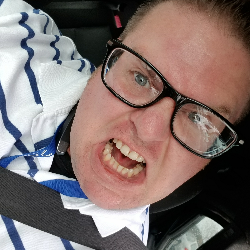 Blog Exposure - Tetraphase Pharma Announced Data Presentations from IGNITE4 Study at 28th European Congress of Clinical Microbiology and Infectious Diseases

Stock Monitor: Akari Therapeutics Post Earnings Reporting

LONDON, UK / ACCESSWIRE / April 16, 2018 / Active-Investors.com has just released a free research report on Tetraphase Pharma, Inc. (NASDAQ: TTPH). If you want access to this report all you need to do is sign up now by clicking the following link www.active-investors.com/registration-sg/?symbol=TTPH as the Company's latest news hit the wire. On April 12, 2018, the Company announced that it will present information about the lead drug candidate, eravacycline, which is in development for the treatment of complicated intra-abdominal infections (cIAI) as well as data for TP-6076, the lead candidate under its second-generation program to target MDR Gram-negative bacteria, at the 28th European Congress of Clinical Microbiology and Infectious Diseases (ECCMID), taking place between April 21-24, 2018 in Madrid, Spain at the IFEMA – Feria de Madrid. Register today and get access to over 1,000 Free Research Reports by joining our site below:

www.active-investors.com/registration-sg

Active-Investors.com is currently working on the research report for Akari Therapeutics, PLC (NASDAQ: AKTX), which also belongs to the Healthcare sector as the Company Tetraphase Pharma. Do not miss out and become a member today for free to access this upcoming report at:

www.active-investors.com/registration-sg/?symbol=AKTX

Active-Investors.com is focused on giving you timely information and the inside line on companies that matter to you. This morning, Tetraphase Pharma most recent news is on our radar and our team decided to put out a fantastic report on the company that is now available for free below:

www.active-investors.com/registration-sg/?symbol=TTPH

Data Further Supports Clinical Profile of Eravacycline in Treating Serious and Life-Threatening Infections

Guy Macdonald, President and CEO of Tetraphase, stated that the Company will present data from the IGNITE4 study, which garnered a 'Best Rated Abstract' designation at this year's ECCMID Congress. Additionally, Tetraphase will share findings from a large-scale surveillance study conducted by the International Health Management Associates in Europe, in which eravacycline demonstrated potent in vitro activity against more than 1,550 multidrug-resistant isolates of clinically significant Gram-negative and Gram-positive organisms collected globally.

Guy added that the Company believes these data further support the clinical profile of eravacycline in treating serious and life-threatening infections and look forward to the Prescription Drug User Fee Act (PDUFA) goal date of August 28, 2018 for eravacycline.

The list of presentations at the 28th ECCMID include:

Results of IGNITE4: A Phase-3 study to evaluate the efficacy and safety of eravacycline versus meropenem in complicated intra-abdominal infections;
In vitro activity of eravacycline and comparators against resistant Gram-negative isolates collected in 2016 from patients in Europe;
Eravacycline in vitro activity against European clinical isolates obtained in 2016 from urinary and gastrointestinal sources, including drug resistant pathogens;
Global surveillance of in vitro activity of eravacycline and comparators against Enterobacteriaceae, Stenotrophomonas maltophilia, Staphylococcus aureus, and Enterococcus spp. collected during 2016;
Activity of new or re-purposed non-beta lactam drugs against Gram-negatives;
Eravacycline is active against bacterial isolates carrying emergent resistance types;
Activity of TP-6076 against carbapenem-resistant Acinetobacter baumannii isolates collected from inpatients in Greek hospitals.

About IGNITE3

IGNITE3 was a phase-3 randomized, multi-center, double-blind, clinical trial evaluating the efficacy and safety of once-daily IV eravacycline compared to ertapenem for the treatment of cUTI. IGNITE3 enrolled 1,200 patients who were randomized 1:1 to receive eravacycline or ertapenem for a minimum of 5 days, and then were eligible for transition to an appropriate approved oral agent. The co-primary endpoints of responder rate in the microbiological intent-to-treat population at the end-of-IV treatment visit and at the test-of-cure visit were evaluated using a 10% non-inferiority margin.

About Eravacycline

Eravacycline is a novel, fully-synthetic fluorocycline antibiotic being developed for the treatment of serious infections, including those caused by multidrug-resistant (MDR) pathogens that have been highlighted as urgent public health threats by both the World Health Organization and the US Centers for Disease Control & Prevention (CDC). In clinical trials, eravacycline has demonstrated potent activity against multidrug-resistant (MDR) pathogens, including carbapenem-resistant enterobacteriaceae (CRE), Acinetobacter baumannii, and colistin-resistant bacteria carrying the mcr-1 gene.

About Tetraphase Pharmaceuticals, Inc.

Founded in 2006 and headquartered in Watertown, Massachusetts, Tetraphase Pharma is a clinical-stage biopharmaceutical company developing novel antibiotics to treat the serious and life-threatening multidrug-resistant infections that pose a major and growing global health threat.

Stock Performance Snapshot


April 13, 2018 - At Friday's closing bell, Tetraphase Pharma's stock ended the trading session flat at $3.18.

(0)

(0)
Tetraphase Pharmaceuticals Inc. (TTPH) Stock Research Links



---