$TRBO being the pick of the day as people load up


Post# of 37
Posted On: 04/11/2018 8:39:04 AM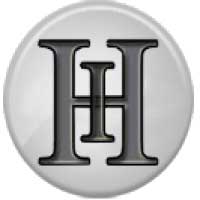 $TRBO being the pick of the day as people load up for POSSIBLE NEWS RELEASE in the coming week. This stock with news hits .004s + every single time, I've even seen .007s quick. There was a stop sign on OTC and IT HAS BEEN REMOVED fees paid! Late letter sent and a reply back from Turboglobalpartners.com with intent to FILE BY FRIDAY THE 13th. I've got my shares ready and been on these little bumps for over a year with Turbo and taking profits, I'll now share with you.

Follow on TWITTER @stockguru2018

$CELZ don't panic buy more. Don't take a loss selling in red when the chart shows you will be back up with profit. Patented stem cell in the works of the next big market for ED. Could run anytime and I'll wait $$$

$FUSZ looking at a strong hold to ride, I'd pick this one hands down. Check it out, it likes to dip and then payout for the shorts but IMO hold till $5.00+

$TXTM loaded and ready for that NEWS RELEASE. When I first seen this, I sent out an Alert about a week ago and hope you got in at .0007-.0008 I seen .0013s yesterday and with News still have lots of room to Buy NOW!!! Looking for 50% plus before you sell. BUY, HOLD, NEWS, your decision to HOLD OR SELL FOR PROFIT!!!$$$

Hope everyone has a great GREEN Wednesday.

(0)

(0)
Turbo Global Partners, Inc. (TRBO) Stock Research Links



---