MMJ cannatab delivery from Canada, approval proces


Post# of 768
Posted On: 03/23/2018 8:37:03 AM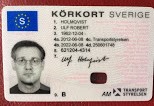 MMJ cannatab delivery from Canada, approval process on the go. Some day in this month QBL will get good news; GMP- certified plant sends the first products ready for the very lucrative PHARMA market.
With approval done we will see a big jump - to be able to deliver a set of various MMJ formulations (GMP/Pharmagrade approved) is BIG. How big is hard to say - revenue will be a way to measure it.
With Commonwealth countries, these products will be available to a big market. Australia, Canada and UK is main markets with a demand and equal laws regarding MMJ goverment regulations.
There targeting of neighbour Asia next door will be a gamechanger - key (if plans workout); the MMJ producer who gets the lionpart there... since Australia already export to Asia with a long established tradition, it can be a advantage to the North-american competion.
(Today came HALF-YEAR Report; Milestones, Finances and more! )
That is also Another reason to consider this stock; diversify the investments within this growing but new industry.
More importantly; QBL will be first out with this new pharma option.
QBL.AX is the ticker. (see board and website on further info)
They have also started a interactive FACEBOOK webpage
Read More:
https://investorshangout.com/post/view?id=497...z5AZhIqMlE

(0)

(0)
---
Robert