$SSOF News Out. https://www.otcmarkets.com/stock


Post# of 22
Posted On: 03/09/2018 9:03:17 AM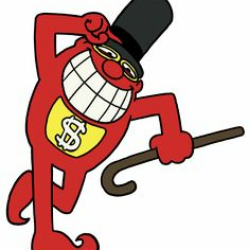 $SSOF News Out.
https://www.otcmarkets.com/stock/SSOF/news/Si...?id=185729
NEW YORK, March 09, 2018 (GLOBE NEWSWIRE) -- Via OTC PR Wire -- Sixty Six Oilfield Services, Inc. (OTCBB:SSOF) has been advised by an affiliated holder of the Company's convertible debt that the holder is forgiving the debt incurred in 2015 and 2016 plus accrued and unpaid interest. All of the convertible debt totaling approximately $400,000 in principal was incurred prior to the Company's acquisition of its oilfield services business in 2017, and all that currently remains is approximately $62,000 principal amount of convertible debt. This debt is held by a non-affiliate and additionally, accrued and unpaid interest will remain outstanding and subject to conversion.
Dave T. Ho, the Company's Chief Executive Officer, said, "This debt relief is expected to make the Company a more attractive acquisition partner as we seek to acquire successful advertising, marketing and digital businesses while retaining and growing the oilfield services business.
Mr. Ho continued: "With the recent announcements and changes in the company, we have received questions from a number of our stockholders seeking clarification of our plans moving forward. We are answering a number of those questions below. Moving forward we will continue to increase our transparency and responsiveness to our shareholders. We will monitor questions and answer them on a regular basis."
1. Will SSOF be using the Lexington Ave, New York address from now on, or will it stay in Oklahoma? 
Answer: The Company's corporate headquarters are located in New York City. Its oilfield services operations continue to remain in Oklahoma City.
2. When can we expect to see OTC Markets updated? 
Answer: The Company's OTC Markets Information Statement has been updated through fiscal year end December 31, 2017.
3. Will Ken Bland and Jackson Morris continue with SSOP? 
Answer: Mr. Bland is the Company's director and Chairman. Mr. Morris is the Company's corporate secretary and legal counsel. Each of them is expected to continue providing appropriate services to the Company.
4. Do you plan to list James Frazier as an officer with the State of Nevada? 
Answer: Mr. Frazier is the Company's Executive Vice President for its oilfield services operations and is not required to be listed with Nevada.
The Company has set up a new e-mail address at info@sixtysixoilfield.com so that we can continue receiving questions from the investment community. Please address all questions to that email. Please note that the old PR address is no longer in use.
About the Company
Sixty Six Oilfield Services, Inc. is actively pursuing a strategy of acquiring a diverse range of strategic marketing and technology businesses for its portfolio. The Company is continuing its oilfield services business and will maintain its offices in Oklahoma City.
Learn more at www.sixtysixoilfield.com.
SAFE HARBOR INFORMATION
This press release may contain forward-looking information within the meaning of Section 21E of the Securities Exchange Act of 1934, as amended (the Exchange Act) The Company is not eligible to rely on the safe harbor provided by Section 21E(c) of the Exchange Act because it is not subject to filing periodic reports under Sections 13 or 15(d) of the Exchange Act.
For more information, contact:
Sixty Six Oilfield Services, Inc.
450 Lexington Ave
4th floor
New York, NY 10017
(929) 383-0821
Info@sixtysixoilfield.com

(0)

(0)
---