MGX Minerals Inc. (CSE: XMG) (FKT: 1MG) (OTCQB: MG


Post# of 68
Posted On: 03/08/2018 6:42:38 PM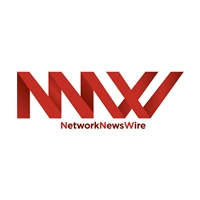 MGX Minerals Inc. (CSE: XMG) (FKT: 1MG) (OTCQB: MGXMF) Turning Oil Refinery Trash into Treasure through Partnership with Highbury Energy
- MGX is moving forward with previously announced Highbury Energy Inc. partnership
- The companies are developing innovative thermochemical gasification process to extract metals from petcoke
- Approximately 106 million tonnes of petcoke estimated in the Province of Alberta alone
Another innovation is in the works for MGX Minerals Inc. (CSE: XMG) (FKT: 1MG) (OTCQB: MGXMF), a diversified Canadian resource company engaged in using pioneering processes to develop lithium, magnesium and silicon projects. MGX has numerous projects in both the U.S. and Canada, and the company is also taking part in the development of associated, potentially game-changing technologies (http://nnw.fm/HgwB6). One such endeavor is resulting from a new partnership through which the company is striving to turn trash into treasure.
In late February, MGX announced that it is moving forward with its previously detailed partnership with Highbury Energy Inc. (http://nnw.fm/kspF6) to develop a detailed thermochemical gasification process for the extraction of metals from petroleum coke ("petcoke"). Petcoke is an oil production waste product that currently poses a significant environmental hazard at sites around the world, but MGX and Highbury intend to utilize it for the production of battery metals, effectively turning a proverbial lemon into lemonade. Metals that can be extracted through the process include nickel, vanadium and cobalt, and the process also facilitates the extraction of hydrogen.
Petcoke is a carbon material byproduct of the oil and gas industry formed during the oil refining process. Because it originates from heavier petroleum fractions, it has a higher concentration of denser impurities like metals and sulphur compounds. Over the past 20 years, refineries have improved efficiency when it comes to processing extra-heavy crude oils (bitumen), and, as a result, petcoke output has increased substantially throughout the world – a very good thing for MGX and Highbury as they move forward in developing this innovative extraction process.
In Canada, the majority of petcoke output is found in close proximity to oil sand-producing regions where bitumen is upgraded into synthetic crude oil. The Province of Alberta, in particular, is noted for hosting large petcoke stockpiles. In 2016, according to the Alberta Energy Regulator, inventories of petcoke in Alberta were estimated at more than 106 million tonnes.
MGX recently announced that, through its partnership with Highbury, petcoke samples have been obtained and analyzed from oil sands in Alberta and also from refinery sales stockpiles of available petcoke (http://nnw.fm/Ev8xX). Highbury is also currently conducting a phase II study that will include potential site location analyses, inclusion of pilot scale gasification, advanced metals extraction process design and initial plant design parameters.
Through the gasification process being jointly developed by MGX and Highbury, it is anticipated that about 45.8 percent vanadium, 0.13 percent cobalt and 5.3 percent nickel can be produced from refinery petcoke.
For investors, it's important to remember that this is not MGX's first foray into the innovative extraction of valuable metals. The company currently has a patent pending for its petrolithium technology, which is a Cleantech process used to purify wastewater and extract valuable metals, like lithium, from oilfield brine generated during oil and gas production. This disruptive technology has the potential to be the fastest, greenest and least expensive method of lithium production the world has ever seen.
For more information, visit the company's website at www.MGXMinerals.com
Please see full disclaimers on the NetworkNewsWire website applicable to all content provided by NNW, wherever published or re-published:
http://NNW.fm/Disclaimer

(0)

(0)
MGX Minerals Inc. (MGXMF) Stock Research Links



---