IEG Holdings Corp. (IEGH) Creates Crypto Excitemen


Post# of 32
Posted On: 03/07/2018 5:36:01 PM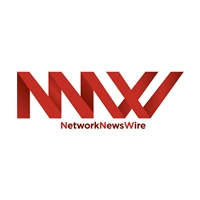 IEG Holdings Corp. (IEGH) Creates Crypto Excitement in the Loan Industry
- IEG Holdings targets the near prime loan market with unsecured $5,000 and $10,000 loans
- Established track record of 80 percent repeat customer business and low customer acquisition cost
- Looking to launch its own cryptocurrency – offer loans and accept loan repayments in 'IE Crypto'
Most view the personal loan industry as a humdrum, by-the-numbers business with steady, predictable upside. IEG Holdings Corp. (OTCQB: IEGH) is disrupting that perception and is fast-becoming an online force in the fintech consumer loan industry. The company is not only challenging traditional brick-and-mortar consumer lending markets; it is also opening creative, cutting-edge avenues of opportunity with its plan to offer loans and accept loan repayments in its own IEG Holdings cryptocurrency.
Based in Las Vegas, IEG Holdings provides unsecured, five-year consumer loans of $5,000 and $10,000 under the brand name 'Mr. Amazing Loans' through its website (www.MrAmazingLoans.com). The company is licensed and/or holds certificates of authority to originate direct consumer loans in 20 states, and it boasts an exceptional 80 percent repeat customer rate.
Avoiding subprime lending, IEG Holdings targets the near prime loan market, servicing the needs of underbanked consumers that tend to be ignored by mainstream institutional credit providers. The company charges credit card-type fees that range from 12.0 percent to 29.9 percent APR to offset any defaults and deliver healthy returns on its loan portfolio. Importantly, the company's customer acquisition cost is about half that of traditional brick-and-mortar lenders. IEGH has an automated online loan approval process, and contracts are transparent, without hidden costs.
Unsatisfied with just building a significantly scalable, lucrative niche market, IEG Holdings recently announced that its wholly owned subsidiary, Investment Evolution Crypto ("IE Crypto"), has signed a leading blockchain software consultant to provide blockchain development services for IEG Holdings' cryptocurrency (http://nnw.fm/Vqq3t). IE Crypto plans to create its own IEG Holdings cryptocurrency with which to offer loans and accept loan repayments. This would position IEGH as one of the few loan companies in the world with its own legal cryptocurrency. The company also plans to develop and launch a new Philippines remittance and loan offering to U.S. and Australia-based Filipino overseas foreign workers ("OFW"), a population which accounts for a $28 billion annual remittance market.
Commenting on the latest Crypto developments in a news release, Paul Mathieson, chairman and chief executive officer of IEG Holdings, stated, "We are very excited to have moved to the development stage for our IEG Holdings cryptocurrency. We believe potentially combining the exciting new blockchain technology with a leading sophisticated online consumer finance system, individual US state lending licenses and exposure to the Philippines $28 billion OFW remittance sector is a very exciting proposition. We aim for IEGH to leverage off its existing fintech business credentials, specifically its extensive experience in online consumer loans, to potentially be a key player in the crypto/blockchain sector."
For more information, visit the company's website at www.InvestmentEvolution.com
Please see full disclaimers on the NetworkNewsWire website applicable to all content provided by NNW, wherever published or re-published:
http://NNW.fm/Disclaimer

(0)

(0)
Mr. Amazing Loans Corp (MRAL) Stock Research Links



---