$FLUX Momentum Grows with $350K Battery Order Glob


Post# of 1484
Posted On: 02/21/2018 11:55:42 AM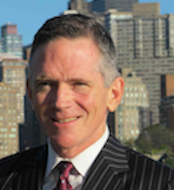 $FLUX Momentum Grows with $350K Battery Order
Global Aviation Services Leader Selects Flux Lithium-Ion Batteries to Power Airport Ground Service Equipment in Major Initial Order
The order disclosed above is valued at approx. $350k and builds on FLUX's strong
1H Revenue
which rose 185% to $1.35M and compare to full year revenue last year of $0.9M.
After 4 years developing its battery products, gaining stringent certifications and building a base of Fortune 500 customer prospects, the replacement of decades-old lead acid batteries has begun in earnest with industry leading customers - and it represents a market opportunity in excess of $8B.
All of this makes us very excited about the investment potential of our client
Flux Power Holdings
Recent Price $0.50
52 wk range $0.14 - $0.65
Market Cap $12.6M
Write flux@catalyst-ir.com if you have questions or would like more information.

(0)

(0)
---
Posts that I make on Investors Hangout reflect my own personal thinking and opinion and are neither endorsed nor approved by the subject companies, many of which may be clients or client prospects of our our NY-based investor relations consulting firm.
David Collins, Managing Director
Catalyst Global Investor Relations
www.catalyst-ir.com
dcc@catatalyst-ir.com
212 924 9800