ACFN Cashed Up and selling for 1x 2018E Cash Sales


Post# of 17
Posted On: 02/15/2018 12:05:39 PM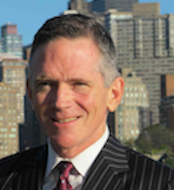 ACFN's CEO Jan Loeb today said on its conference call that he sees ~$6M in cash sales in FY 18 for its remote monitoring and control business, up from over $5M in 2017.
Given a market cap of $8M and $2M in net cash, its enterprise value is around $6M which is around 1x cash sales. ACFN is focus on the remote monitoring and control of pipelines, standby generators and compressors. It's a growing, predictable, very high margin, annually recurring service business, complemented by monitoring hardware sales. Though small, Acorn's OmniMetrix monitoring biz is an industry leader in technology and capabilities. It has been growing nicely at 20-25% per year on organic basis and is now able to look at M&A opportunities.
Following its 2-year restructuring, the CEO Jan Loeb believes ACFN should be cash flow positive as it moves into 2019, and $2M in net cash should provide enough runway to get there.
Certainly the sales multiple should improve as the company progresses toward cash flow positive and then profitable operations. For the patient - ACFN Seems to offer a compelling opportunity.

Here's the release on the asset sale
the audio and transcript of todays call will be on their
website
in the next day or two.

(1)

(0)
---
Posts that I make on Investors Hangout reflect my own personal thinking and opinion and are neither endorsed nor approved by the subject companies, many of which may be clients or client prospects of our our NY-based investor relations consulting firm.
David Collins, Managing Director
Catalyst Global Investor Relations
www.catalyst-ir.com
dcc@catatalyst-ir.com
212 924 9800