$AURX UNKNOWN TINY BLOODIED SECRET


Post# of 90977
Posted On: 02/13/2018 3:11:26 PM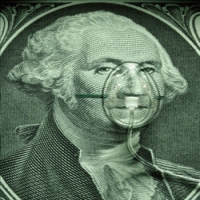 $AURX UNKNOWN TINY BLOODIED SECRET PHRMA.
If you heard of it, you heard of AURX from me UNKNOWN. IHUB doesn't even have a message board for it (But they are always slower than I am so its not a big deal). TRADES ON THE HIGHEST TIER FOR AN OTC STOCK OTCQX was just trading at $2.00. "psst wanna know the jaw dropping share structure?" 02/12/2018
Authorized Shares
31,500,000
02/01/2018
Outstanding Shares
22,722,400
GOINGGGGG SHHHH.
"The big seller dumped 300,000 shares and collapsed the stock. Now it is a strong buy. Market cap is only $2MM and they have an FDA approved wound product. They just raised $3MM from private equity investors. The upside is huge when they get FDA approval through the CED program. FDA reimbursement gives them a 50% GPM. They have enough cash to get through early 2018. It is risky but the risk/reward is very favorable. The stock should be $.30 where the private placement closed last month. This is a unique opportunity to buy at a better price than the private placement which is locked up. Giddyup".
" Lots of upside from their wound care product and compassionate use granted by FDA while approval is in the works for expanded use. Tiny market cap gives it leveraged upside."
" I think it will get back up to $.30/shr and any good news about CMS reimbursement will take to $1 or higher."
Major Holders Currency in USD
Breakdown
72.64% % of Shares Held by All Insider
Direct Holders (Forms 3 and 4)
Name Shares Date Reported
SHEEDY CHARLES E 8,286,312 Aug 9, 2017
BOYALIFE INVESTMENT FUND I, INC. 4,900,000 Sep 10, 2017
PITTMAN SCOTT M. 2,935,800 Aug 9, 2017
JORDEN DAVID EMERSON 557,146 Aug 9, 2017

(0)

(0)
---